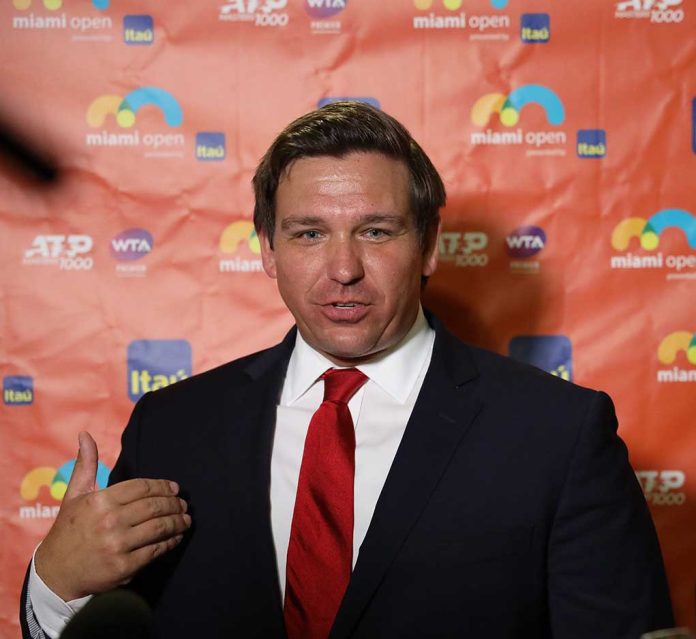 Ron DeSantis CAMPAIGN Announcement – Video Released!
(WatchDogReport.org) – The 2022 midterm elections are fast approaching, and as intraparty primaries shake out and the battles for November's votes become clear, various candidates have begun to make their pitches to the public. Florida Governor Ron DeSantis (R) launched his first act with a TV and digital ad titled "Dear Governor" to begin laying the groundwork for this fall's contest.
The ad is a montage of scenes showing the governor reading letters from Florida voters, while voiceovers read the words that have been written to him. The notes are reportedly from real Floridians and praise him for his response to the COVID-19 pandemic and generally encourage him to "keep fighting the good fight" and "beat back the woke liberal media."
The primary in Florida will take place on August 23, and if the pollsters have the numbers correct, he'll likely face off against Democrat Charlie Crist in the general election. Some political pundits say that Governor DeSantis is a force to be reckoned with in the Sunshine State, and on a national level, as many want to see him run for the White House in 2024. Still, there seems to be one thing that could derail those lofty goals. Will former President Donald Trump make another run, or has he had enough with politics?
Copyright 2022, WatchDogReport.org