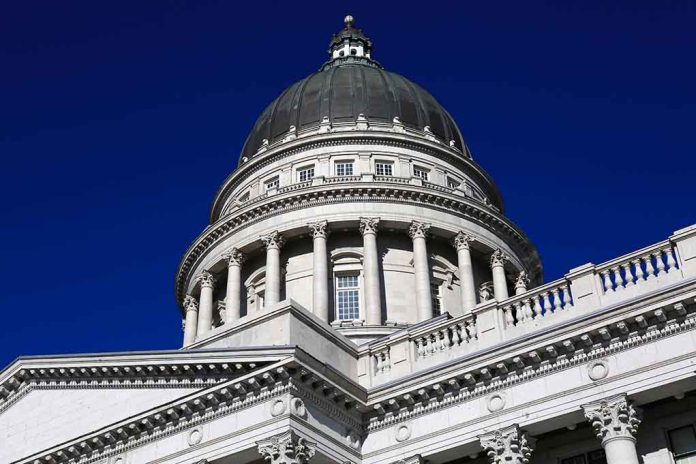 (WatchDogReport.org) – Senator Mitt Romney (R.Utah) has had his seat challenged by Riverton, Utah mayor Trent Staggs. Staggs took to Twitter to announce his candidacy for the Senate, saying that Utah needed a "proven fighter" and a "conservative" in the Senate. Likewise, Staggs argued that Utah needed someone to defend the state against the "establishment" in Washington, as well as someone unafraid to stand up to the powers in the Capitol, in a Twitter post on May 23.
Romney's "first likely challenger," State House Speaker Brad Wilson, came forward in April with a similar message to that of the Riverton mayor. In his statement, Wilson announced that Utah needed a "conservative fighter." Reportedly, memories of the fact that Senator Romney voted to impeach former President Donald Trump is still "fresh" in the minds of Utah's Republican voter demographic. Some Republicans view Romney negatively due to this vote and call him a "RINO" (Republican in Name Only).
Staggs highlighted Utah Republican grievances in his campaign announcement, saying that he views Romney as fighting for "wokeness" and "open borders" and claimed that Romney was responsible in part for putting Americans "deeper in debt." Staggs likewise expressed his disdain for Romney for his decision to vote to impeach Trump twice.
While Senator Romney had not yet announced whether he intended to run for reelection at the time of the report, he had filed papers with the Federal Election Commission in April. Romney was "weighing" his reelection bid in February after having been vocally critical of his Republican Party in recent history. Romney was one of those to criticize disgraced Representative George Santos for his "audacity" in grabbing a prominent seat during the State of the Union address, the Associated Press reported.
Santos was later arraigned on charges of criminal fraud for allegedly using his companies to benefit from his election campaign's finances personally. Santos has since secured "three mystery guarantors" to help him post $500,000 bail in his fraud case.
Copyright 2023, WatchDogReport.org