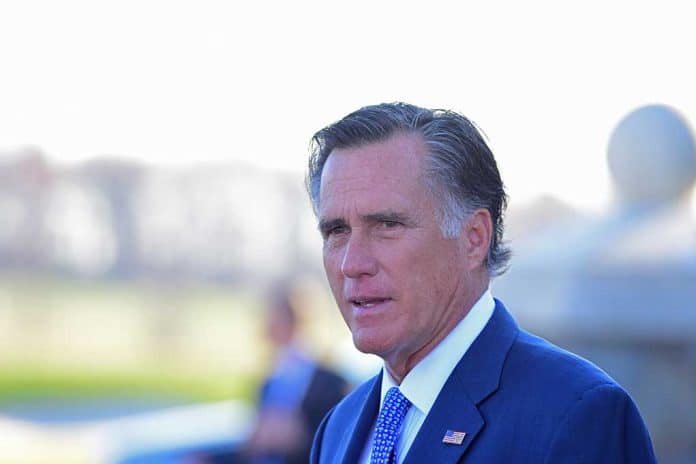 (WatchDogReport.org) – Failed 2012 GOP presidential candidate turned senator, Mitt Romney (R-UT), belongs to the #NeverTrump wing of the party. He's repeatedly made disparaging comments about former President Donald Trump, and even voted to impeach him twice. Now, the senator is giving his opinion about another feud involving the 45th president.
Trump has come out strongly against Senate Minority Leader Mitch McConnell (R-KY). He believes the longtime senator is weak and has called for new leadership in the GOP. The former president has even called McConnell a "loser." In the past, McConnell has stood against President Trump's agenda when he was still in office. On January 16, Romney told NBC's "Meet the Press" that he doesn't think Trump is actually hurting the minority leader's support.
Romney said he hasn't seen anything but "full support for Mitch McConnell." He claimed he hasn't heard any senators saying they're going to oppose the minority leader when he runs to retain his leadership position, even from the 20 Republicans up for reelection this year.
"I think there's full support for Mitch McConnell. I haven't heard anything other than a solid support for his continued leadership," Mitt Romney told MTP. "People are always trying to placate Donald Trump. I don't fall in that camp, of course." https://t.co/4N48QfWX1F @Newsweek

— Jason Lemon (@JasonLemon) January 16, 2022
Romney's comments echo what other political pundits have said and how the GOP is behaving. As of now, no Republican senators have said they're going to oppose McConnell. However, Trump does have a tremendous amount of support within the party, so it's not out of the question that some political maneuvering could help Trump reshape the party's leadership.
Do you think that Mitch McConnell should remain in leadership if Republicans take control of the Senate? What do you think of his past performance in the majority? Send us an email and let us know.
Copyright 2022, WatchDogReport.org