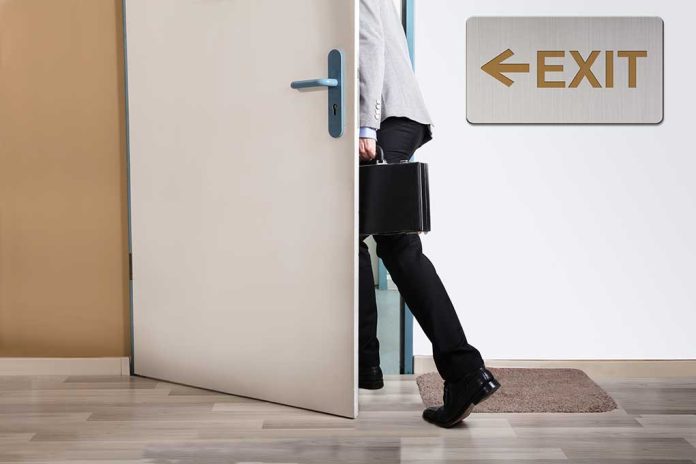 (WatchDogReport.org) – Republican Senator for the state of Utah, Mitt Romney, announced on September 12 that he won't seek reelection next year, in what many believe could be his formal retirement from politics. In a statement, the former presidential nominee said that the Republican Party needs a "new generation of leaders" before blasting President Joe Biden and former President and current presidential candidate Donald Trump.
Romney explained he decided to take this step as he would be in his mid-eighties at the end of another term. He said this would be unfair to the new generation of leaders who will lead the United States and make the decisions that change the world. The Utah senator also noted that the country is facing "critical challenges," such as the authoritarianism of Russia and China, as well as climate change and the "mounting national debt." Regarding these issues, Romney claimed that neither Trump nor President Biden are leading their parties to "confront them."
In the case of the debt and the deficits, the Utah senator said that both political leaders don't want to address entitlements even when they represent "two-thirds" of the US federal spending. He then noted that while Trump says climate change is a hoax, President Biden only offers "feel-good solutions" that won't solve anything.
With respect to the Chinese regime, the Republican leader pointed out that President Biden doesn't want to invest in the military. In contrast, Trump doesn't want to invest in the United States' international alliances. He also explained that "political motivations" usually impede finding a solution to these challenges and that the next generation of political leaders must take the country to a new stage of "global leadership."
In the final part of his statement, Romney noted that he would maintain his position as a Senator until January 2025. He also promised to keep working on the issues he mentioned and to advance Utah's priorities. He closed by saying it has been an honor to serve his state and America.
Copyright 2023, WatchDogReport.org