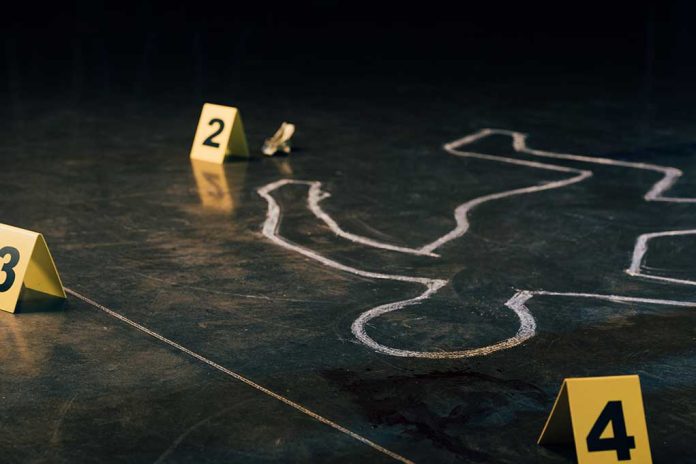 Pregnant Mother  Found Murdered in Possible Ritual Sacrifice
(WatchDogReport.org) – Police in the Brazilian state of São Paulo are looking into a grisly murder with one avenue of investigation trying to determine if it was some kind of "macabre ritual." The mutilated body of a 24-year-old mother of three, who was approximately seven months pregnant with her fourth child, was found in the area of Portal dos Lagos by passersby.
Pregnant mom has womb carved out in possible 'macabre ritual' https://t.co/DzxhNrrNtH pic.twitter.com/qyv87zKr6P

— New York Post (@nypost) September 26, 2022
Authorities say the victim, Ohana Karolin, was wearing only a T-shirt with her shorts and flip-flops lying nearby when she was found. Her abdomen had been sliced open, and her womb cut out. They immediately called her ex-husband, who is the father of her three children, and he identified the body.
As is typical with these kinds of cases, police are also investigating whether or not her current partner may have been involved. The investigation is just getting started, with detectives awaiting forensic and autopsy reports. No information has been released about the status of the unborn child she was carrying.
Sadly, this crime is not the first of its kind. In January 2021, Lisa Montgomery was executed by lethal injection for killing Bobbie Jo Stinnett and then cutting out and kidnapping her baby in Missouri in 2004. In April 2022, a homeless woman was found in Chauca, Columbia, on the side of the road in a similar condition.
Copyright 2022, WatchDogReport.org