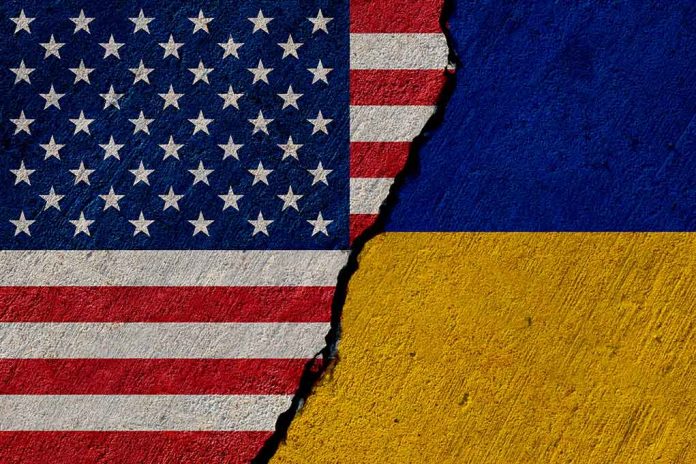 (WatchDogReport.org) – Democratic presidential candidate Robert F. Kennedy Jr. said on June 21 that the United States is heavily responsible for the Ukraine-Russia war. During an interview on the SiriusXM radio show "The Briefing with Steve Scully," Kennedy even said that the Kremlin's decision to invade Ukraine was made "in good faith."
Following these remarks, Scully said it was "a fact" that Russia has been committing all types of crimes in this war. He also asked the presidential candidate about the continued efforts of Russian President Vladimir Putin to keep seizing part of Ukraine despite worldwide condemnation. Kennedy told Scully that the solution to this problem was mainly to take some "baby steps" toward negotiation with Putin and Ukrainian President Volodymyr Zelensky.
The radio host told Kennedy that the Russian leader had already rejected the idea of negotiations unless his country could keep the Ukrainian territories it had already claimed.
The Democratic leader responded, explaining that Putin has "said yes" to different opportunities in the past, pointing to the Minsk agreements in 2014 and a 2022 agreement that would have left Ukraine "intact." Kennedy claimed that the Biden administration forced President Zelensky to "sabotage" the deal with the Kremlin. He even said this agreement was allegedly "signed" but that Washington didn't act "in good faith."
Over the last few months, the United States has called on the Kremlin to end the invasion, which started in February 2022. On June 13, US Secretary of State Antony Blinken said in a statement that Russia could end this war at any moment. However, during a June 19 televised speech, Putin noted Kyiv wouldn't win and even called Russian troops to push on.
Since announcing his presidential campaign in April, Kennedy has expressed some pro-Kremlin talking points. The latest case occurred during a speech in New Hampshire on June 20, when he said he condemned the invasion but blamed Washington for provoking Russia.
Copyright 2023, WatchDogReport.org