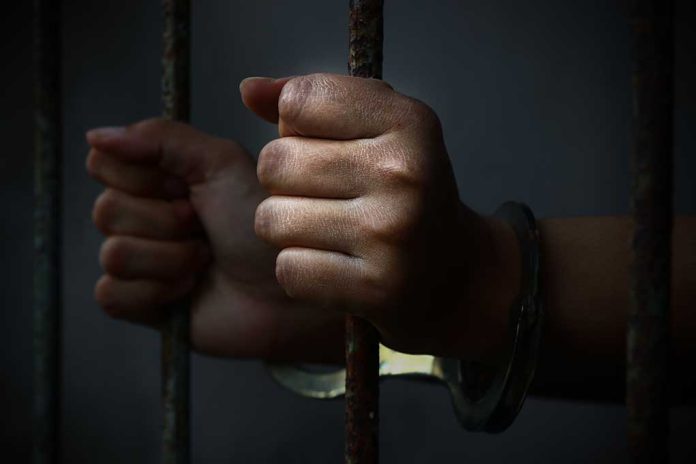 (WatchDogReport.org) – A retired police officer from Philadelphia named Patrick Heron entered a guilty plea on October 20 to reduce charges and was sentenced to a prison term of 15 to 40 years. The 54-year-old man was facing nearly 1,500 years of incarceration on more than 200 criminal charges of sexual abuse of women and children.
In a press release, District Attorney Larry Krasner said that Heron decided to plead guilty to the charges in five separate cases pursued by the DA's Special Investigations Unit. Heron pleaded guilty to two counts of sexually abusing children, two counts of unlawfully making contact with a manor, official oppression, kidnapping a minor, forgery, stalking, and indecent assault.
According to reports, prosecutors of the Commonwealth had been working on the cases against Heron for over a decade. The allegations accused the retired police officer of assaulting and abusing dozens of girls and women, as well as taking videos and pictures of some of the victims as they were assaulted. Heron was also accused of trying to silence witnesses to shield his crime from other police officials.
The District Attorney's office, along with its Special Investigation Unit and some detectives, conducted an investigation that involved the seizure of videos and digital images from various accounts associated with Heron. Some of the material showed him engaging in abusive conduct with girls and women in the back seat of his patrol car while armed and in uniform.
Krasner also mentioned that one of the videos presented to the Court of Common Pleas showed Heron actively encouraging a woman while she was injecting drugs in her arm in the back of his patrol car. The footage showed he assaulted her after she stopped using drugs.
The retired police officer was in custody for similar assault charges against a child since June. Additional charges related to many other offenses were filed against Heron, dating from 2005 to 2019.
Copyright 2023, WatchDogReport.org