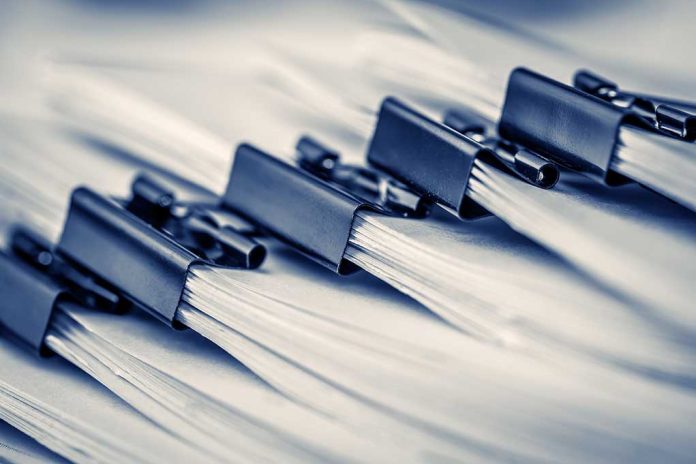 (WatchDogReport.org) – In April 2013, the Office of the Comptroller of the Currency stated all financial institutions had to use the Bank Secrecy Act e-filing system to submit Suspicious Activity Reports (SARs). Under the law, these reports must be filed for certain transactions within 30 days of detection. On January 11, Chairman of the Oversight and Accountability Committee James Comer (R-KY) wrote a letter to Treasury Secretary Janet Yellen, requesting SAR reports filed about accounts owned by members of the Biden family. According to the Kentucky lawmaker, the Department of the Treasury "dragg[ed] their feet" on the matter.
On March 14, Comer announced the Treasury Department would finally comply with his request to look at the SARs. The lawmaker said it took threats of a hearing to convince the department to give Congress access to these documents. Comer wrote a second letter on February 24. This time he addressed it to the deputy assistant secretary for oversight, Isabella More. Still, there was reportedly no response or compliance until a third letter arrived.
According to Breitbart, US banks submitted more than 150 SARs from Hunter Biden and James Biden's accounts. Comer said if any of these reports reveal President Joe Biden's involvement, that could mean the US leader was "compromised" somehow, and indicate "a national security threat."
Just the News reported that Comer claimed bank records already show a "$3-million wire" from an energy company in China to a "Biden associate" shortly after the US president left his vice presidency. He said that payment was followed by more "payouts" to the Biden family.
BREAKING: Investigators score big win as Treasury turns over secret bank records flagging Hunter Biden deals | Just The News https://t.co/u7dzY2IDnI

— John Solomon (@jsolomonReports) March 14, 2023
Banks file SAR reports in order to help the US government detect and prevent money laundering schemes. To that end, the financial institutions must file the reports for any cash transactions over $10,000. Banks must also keep records of any negotiable instruments purchased with cash and report any suspicious activity that might involve a crime.
Copyright 2023, WatchDogReport.org