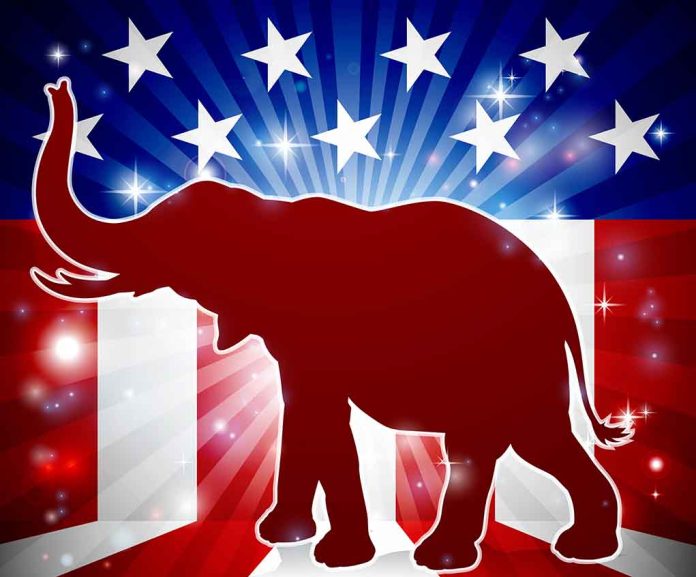 Republican BLOWOUT – Dems Sent Home in Disgrace!
(WatchDogReport.org) – Every year, members of Congress trade in their gavels and speeches for gloves and bats and go at it in the park. As entertaining as it might be to watch a huge rumble between the parties, July 28 was the night of the annual Republican vs. Democrat charity baseball game at the home of Major League Baseball's (MLB) Washington Nationals.
In what the Republicans hope foreshadows the 2022 midterm elections, they shut out the Democrats 10-0.
Democrats just got BLOWN OUT by Republicans 10-0 (!!!) in the congressional baseball game.

A sign of things to come in November.

Here's an example of how humiliating the Democrat party is – watch: pic.twitter.com/WQu4EDVuMe

— Benny Johnson (@bennyjohnson) July 29, 2022
However, the action wasn't limited to field play. Representative Linda Sanchez (D-CA) was walking past the opposing dugout when she suddenly gave the players the "one-finger salute."
Great sportsmanship: Democratic Rep. Linda Sanchez flips bird to Republican dugout during horrendous 10-0 loss in congressional baseball game https://t.co/rurFrG3d4Z

— Not the Bee (@Not_the_Bee) July 29, 2022
Her first explanation was that she heard an "offensive and misogynistic comment" coming from the red team's bench, although she would not clarify what was said, only that it "struck a nerve." The next day, she walked that accusation back, saying it didn't come from the team but rather, "it was an obnoxious fan [who does this] every single year."
However, it would be fair to question her second statement because, if, as she says, she faces it every time, how is it she thought it came from the players? How would you make that call: Safe! — a reasonable misunderstanding, or, y'er out! — an excuse to show Republicans how she really feels about them?
Copyright 2022, WatchDogReport.org