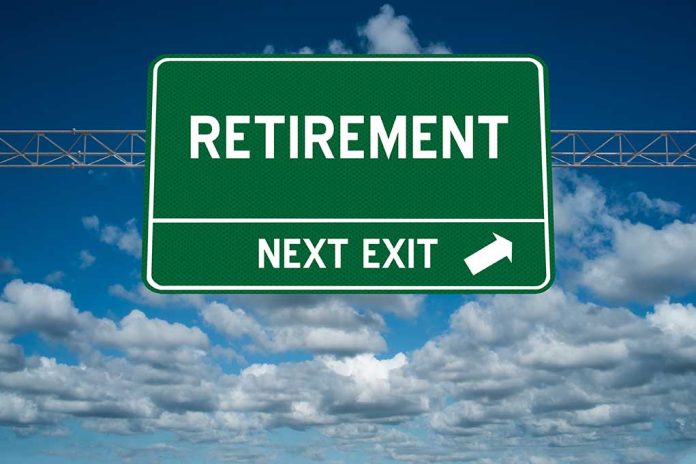 (WatchDogReport.org) – In 2000, Representative Victoria Spartz (R-IN) came to the United States from Ukraine after meeting her now-husband on a train in Europe. She then became an American citizen and built up her education to become a finance and business expert before setting her ambitions on politics. Spartz spent time in the Indiana Senate before advancing to Congress, but her time serving the public is coming to an end.
On February 3, the Daily Caller reported the Indiana lawmaker announced she will not be running for re-election in 2024. In a statement to her constituents and the rest of the public, she said it was time to step down from her position in politics to concentrate on her two teenage girls at home. Spartz said "being a working mom" is hard, noting she's dedicated more than a decade to politics.
Her absence from Congress will not likely affect representation for her district, as the Daily Caller noted her seat will probably remain under Republican control in 2024.
Rep. Victoria Spartz says she won't seek re-election in 2024, becoming the first House member to announce retirement in the current election cycle. https://t.co/w2rY4WdQe2

— NBC News (@NBCNews) February 3, 2023
Currently, the Indiana rep sits on multiple groups in the House, including the Judiciary Committee, the Immigration and Citizenship Subcommittee and the Antitrust, Commercial, and Administrative Law Subcommittee. Given her country of origin, Spartz was one of the first two GOP congressional members to travel to Ukraine after Russia invaded the country. The Daily Caller reported she was attending a meeting overseas in a NATO country close to the country when officials invited her to visit Kyiv and Bucha. The devastation caused by the war deeply affected her travel mate, Montana Senator Steve Daines (R), who said there was "evidence of Putin's war crimes everywhere."
Recently, Spartz offered some advice to the Biden administration about the war in Ukraine. She said the president needs to be "proactive for a change" and give Ukrainians more means to defend themselves. The rep said the next six months in the conflict are critical.
Copyright 2023, WatchDogReport.org