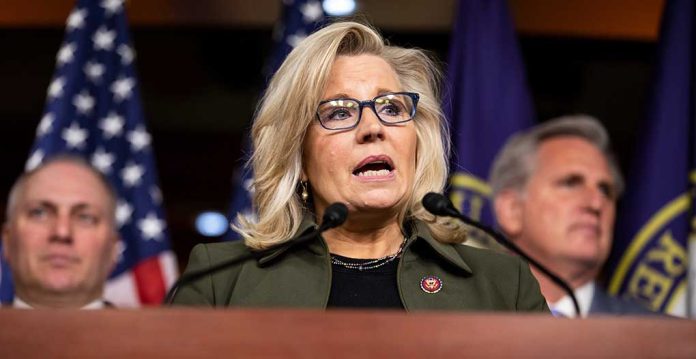 (WatchDogReport.org) – Overall, the Republican party believes President Joe Biden is coming off too weak against Russian President Vladimir Putin's recent actions against Ukraine. Instead of sticking with their fellow party members and presenting a united position, Representatives Adam Kinzinger (R-IL) and Liz Cheney (R-WY) once again have Biden's back.
Kinzinger criticized the Right for insulting their opinion about the president, ridiculously stating they were feeding into "Putin's narrative." Cheney then chimed in to accuse former President Donald Trump of praising the Russian leader, absurdly indicating he was anti-American.
Rep. Adam Kinzinger Slams House Republicans Anti-Biden Tweet#HouseOfReps #Biden #GOP https://t.co/zbsc3GK7GF

— uPolitics (@upoliticsnow) February 24, 2022
On February 23, Senate Minority Leader Mitch McConnell (R-KY) spoke out about how he felt Biden was partially to blame for Putin's move against Ukraine due to his botched withdrawal from Afghanistan. He further stated the administration needed to "ratchet the sanctions" to the maximum, hopefully stopping the Russian in his tracks.
Kinzinger and Cheney already broke with the party to sit on the January 6 commission to investigate the events of the day, for which they received a censure. Now, they attack Republicans in defense of the Democratic president.
What do you think of Kinzingner and Cheney? Are they brave for standing up to their party? Or are these two anti-Trump Republicans just on the wrong side of the important issues? Send us an email and let us know.
Copyright 2022, WatchDogReport.org