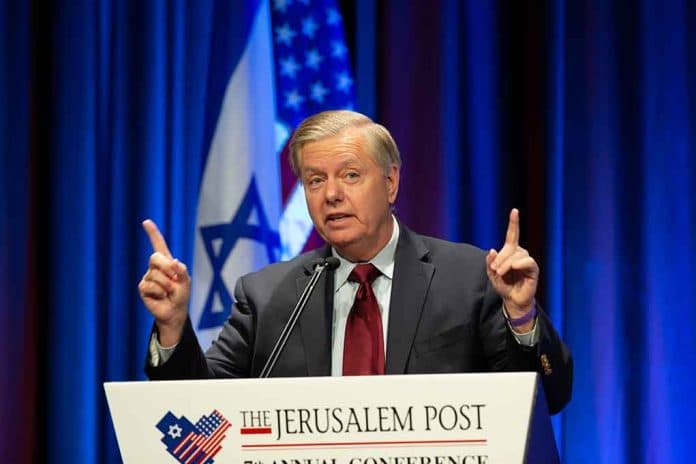 (WatchDogReport.org) – US Supreme Court (SCOTUS) Justice Stephen Breyer recently announced his retirement from the bench, and President Joe Biden is in the process of deciding who will replace him. Among the three top picks is South Carolina federal District Judge J. Michelle Childs, who Senator Lindsey Graham (R-SC) gushed about on January 30. The surprising support is vastly different from most senators on the Right who expressed concerns over the president choosing someone too liberal for the SCOTUS.
If Judge Childs is nominated, Graham's approval would likely be enough to confirm Joe Biden's first nominee to the Supreme Court.
Sen. Lindsey Graham, R-S.C., on Sunday heaped praise on U.S. District Judge J. Michelle Childs, who is speculated to be one of President Biden's leading contenders for the Supreme Court. https://t.co/RMCtY8X64a

— Yahoo News (@YahooNews) January 30, 2022
During his interview on "Face the Nation," the South Carolina legislator talked about how much support the judge has in his state and her talents as a "fair-minded, highly gifted jurist." Senator Roger Wicker's (R-MS) recent comments seemed to spark Graham's response, as he alleged the president's pick was benefiting from affirmative action and not being chosen based on qualifications–this comment being a response to Joe Biden's statements confining his choices for the Court exclusively to Black female jurists.
The president has yet to decide on his pick. But he is expected to put forth a nominee by the end of this month, and Judge Childs seems to be a front-runner to fill the role.
Copyright 2022, WatchDogReport.org