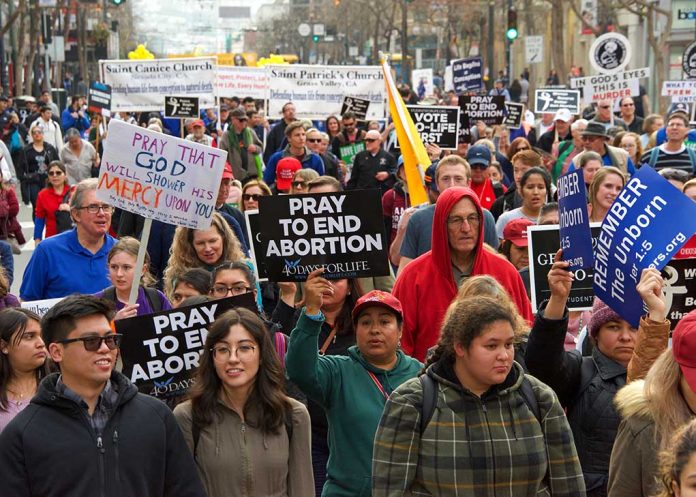 (WatchDogReport.org) – Kentucky Governor Andy Beshear (D) used his executive veto power to strike down a bill restricting the use of abortion medications and, in general, limiting access to abortions to 15 weeks after conception. The Republican-led state legislature had little issue using its supermajority in both chambers to override the veto. Now, with the bill a law, it goes to the courts for the inevitable battles to come.
Abortion rights advocates say the impending court battle makes it impossible for them to continue providing service at all. The law requires a registration process to provide service, and because none exists, the state's two Louisville-based clinics will be unable to comply. Activists claim without the ability to comply, the law amounts to a de facto ban on abortion and, therefore, a civil rights violation under Roe v. Wade.
The Kentucky state legislature has overridden Gov. Andy Beshear's veto of a bill banning abortion after 15 weeks, along with several other abortion restrictions. https://t.co/IZ2P7ybRzd

— ABC News (@ABC) April 14, 2022
The American Civil Liberties Union (ACLU) and Planned Parenthood (PP) will lead the challenge in court. Aside from the lack of registration, the 15-week timeline is also stricter than the precedent set by Roe v. Wade. The bill, modeled after a Mississippi law already under consideration by the high court, would take effect by default if the SCOTUS sides with the state over activists.
The new legislation was spurned by the rise in medication-based abortions. According to Newsmax, half of all abortions in Kentucky are medication-based rather than physical surgery, making it increasingly easier to terminate a pregnancy.
Copyright 2022, WatchDogReport.org