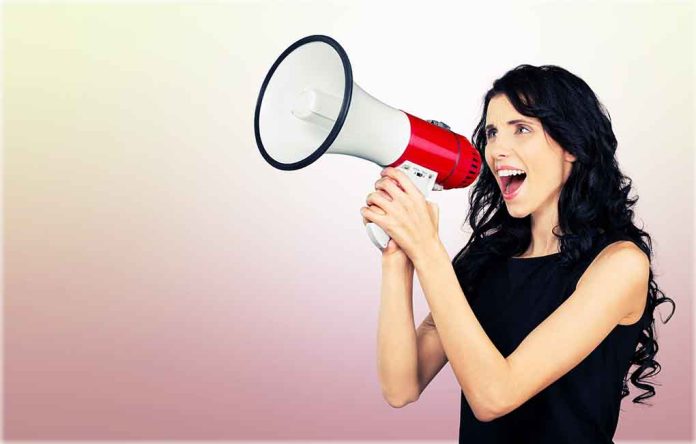 (WatchDogReport.org) – On the evening of February 7, President Joe Biden delivered his second State of the Union (SOTU) address to the American people. Although the audience consisted of elected members of Congress and others, decorum didn't remain in the US Capitol building for long. As tempers ran high during Biden's speech, hecklers jumped up to ridicule the US leader for his words, injecting chaos into what should have been a respectful event.
One such outburst occurred when Biden was talking about problems at the border — a hot-button issue. The president talked about how many agents were working to address human smuggling and drug trafficking. But when he mentioned wanting to pass immigration reform to give Dreamers a "pathway to citizenship," and protect "all the people's rights and freedoms," legislators in the gallery began shouting about securing the border.
Joe Biden finally mentions the border for all of 30 seconds, but House Republicans chanted "secure the border."

It seemed to throw Biden off momentarily.@OANN pic.twitter.com/z000mA6XmR

— Daniel Baldwin (@baldwin_daniel_) February 8, 2023
Another tumultuous moment came when Biden brought up the topic of Medicare and Social Security, claiming a few Republicans have suggested sunsetting the programs. At that point, Representative Marjorie Taylor Greene (R-GA) jumped to her feet, screaming that he was a "liar." Although Biden didn't mention the GOP members by name, he invited anyone who didn't believe what he was saying to contact his office, and he would provide proof. Reports after the fact pointed to Senator Rick Scott's (R-FL) 11-Point Plan to Rescue America, which suggests sunsetting all federal legislation every five years. Scott then identified himself as Biden's target. As to that topic, both sides agreed in the Capitol that both programs were off the table.
Although there were a few back-and-forths between GOP members and the president, there were also times when both sides of the aisle gave a standing ovation during the SOTU, giving hope that perhaps the parties can come together for the good of the country — despite their differences.
Copyright 2023, WatchDogReport.org