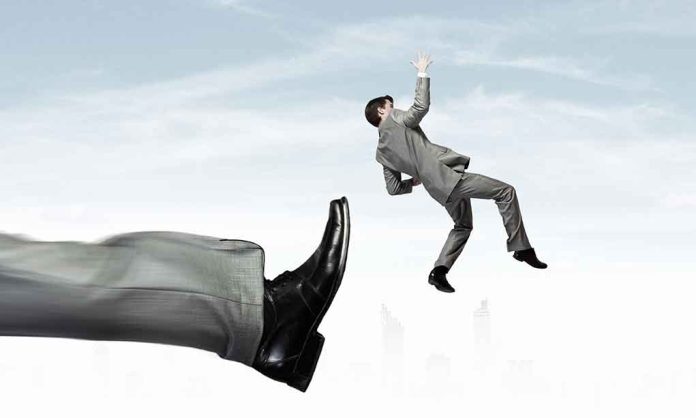 (WatchDogReport.org) – North Carolina Republican Representative Dan Bishop became the first GOP member to call for the ousting of House Speaker Kevin McCarthy. Bishop represents a large group of Republicans who feel disappointed with McCarthy over the debt ceiling deal with President Joe Biden. They believe he conceded so much that he gave the Biden administration and the Democratic Party a significant victory.
During a press conference at the House Freedom Caucus, Republicans expressed their frustration with the deal and called for a vote against it. However, Bishop was the only GOP member to express his support for a motion to oust the House Speaker. He even made it public by telling reporters he believes this has "got to be done."
Bishop did not, however, pledge to submit a resolution to remove the chair, which would call for a vote to dismiss McCarthy as Speaker. He told reporters he'll "decide that conjunction with others."
Experts believe that, after Bishop's words, we could see more Republicans taking the same stance against McCarthy. After all, hardline GOP members have rejected answering whether they would like McCarthy to be replaced if he failed to strike a good deal. However, the debt ceiling agreement and Bishop's words could change this.
Another Republican who many believe could be the next one to publicly support replacing McCarthy is Texas Representative Chip Roy. During the press conference, he said that not a single Republican should vote for the deal, which he described as "bad."
In fact, he even said during Glenn Beck's radio show that Republicans shouldn't be afraid to take a bolder step. Roy stated that if Republicans cannot kill the deal on the floor, they will have to take alternative action. He explained this action would be to rethink "the whole leadership arrangement."
The House overwhelmingly voted to pass legislation to raise the debt ceiling limit 314-117. More Democratic representatives voted in favor than Republicans. Shortly after, the Senate also passed it in a 63 to 36 vote. The bill is now heading to President Biden for his signature.
Copyright 2023, WatchDogReport.org