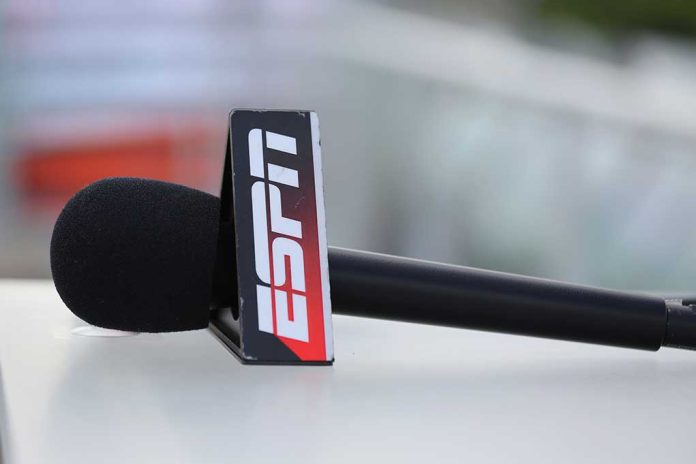 (WatchDogReport.org) – Vaccine mandates are becoming more prevalent across the country, despite questions about whether they're constitutional. ESPN is one of the companies requiring its employees to get the shots. One reporter refused, and now she's out of a job.
In September, ESPN college football reporter Allison Williams revealed she wasn't going to get the COVID-19 vaccine because she was trying to get pregnant. Although there's no evidence the vaccine impacts fertility, it was her decision.
This will be the first fall in the last 15 years I won't be on the sidelines for College Football.
My heart hurts posting this but I'm at peace with my decision. pic.twitter.com/np5V3gdrfW

— Allison Williams (@AllisonW_Sports) September 9, 2021
Recently, Williams revealed she's parting ways with ESPN and its parent company, Walt Disney Company. According to a video posted on Instagram, her employer denied her request for an exemption. As a result, she decided to leave the company. Williams explained that aside from her vaccine hesitancy because of her desire to have another baby, she's "morally and ethically" opposed to the mandate.
The sports reporter accused Disney of changing its values. She pointed out that in April, the company sent an email explaining that it believed vaccines were the best way forward, but saying it was a personal decision. Now, it has changed its tune and mandated the shots.
Like hundreds of employees across the country, Williams has chosen personal choice over a forced jab.
Copyright 2021, WatchDogReport.org