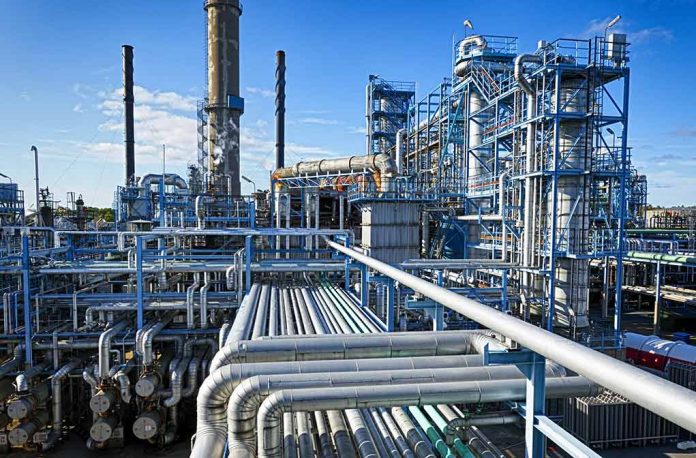 (WatchDogReport.org) – Global efforts have increased recently to pressure industries using carbon-based energy based on a worldwide fear about the harmful impacts of the emissions. The general theory proposed by world governments is that more substantial efforts to cap off and regulate carbon-producing sites will reduce the harmful effect. A recent report contends that these efforts to curb fossil fuels will "barely ding" carbon emissions.
For example, in June 2022, the International Monetary Fund sounded the alarm on carbon emissions "rising" to record levels. World leaders have mulled the outcome of reports on emissions statistics. In the United States, a central focus of the Biden administration has been green policy.
The Biden administration has attempted to press stronger controls on the oil and gas industries in concert with the Environmental Protection Agency. They believe these controls will reduce the harmful effects of carbon emissions on the environment.
Yet, a report by the Fraser Institute has asked this effort some hard questions. The report focuses on Canada and the greenhouse gas cap, abbreviated GHG, imposed on its national oil and gas producers. This cap intends to make sure that, by 2050, the greenhouse emissions and the natural atmosphere are in "balance." However, the report's author, Kenneth P. Green, explains that this GHG gap is "all pain" but has "no gain" in return.
According to the report, GHG's impact on global emissions will be "four-tenths of one percent" and "unlikely to have any impact" whatsoever. It will, however, have crippling effects on the oil and gas industry in Canada, leading to $45 billion in lost revenue by 2030. This will lead to reduced tax and royalty income for the Canadian government.
As some critics in oil and gas, and others among Republican cohorts, questioned the merit of aggressive climate policy, the Supreme Court limited Biden and the Environmental Protection Agency's powers. The Supreme Court ruled to limit the EPA's controls over some regions of wetlands as the debate over the legal and economic weight of carbon politics continued.
Criticism of Biden's energy policy, similar to that adopted in Canada, has not exclusively come from the Republican side of the political aisle. In April, the critics of the oil and gas industry reportedly increased their protests against Biden's energy policy. Reports stated that Biden, who is the most "aggressively" green-energy-focused president in modern history, has received criticisms from his base of climate-conscious constituents. These climate-focused voters called Biden out for signing oil and gas bills in Alaska and policies that appeared to conflict with his published agenda.
Copyright 2023, WatchDogReport.org