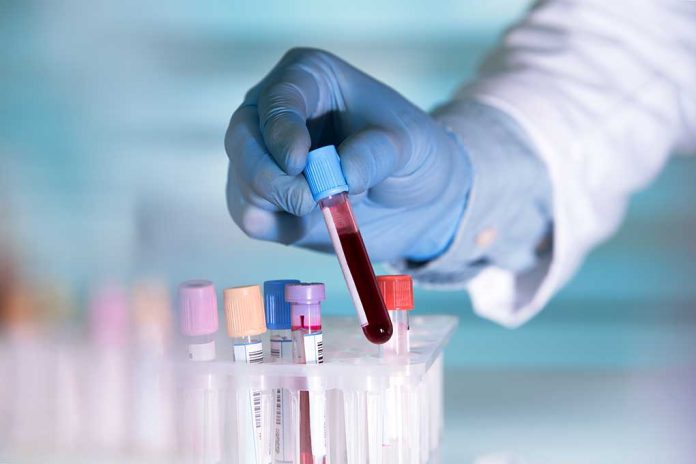 (WatchDogReport.org) – House Republican Majority Leader and Louisiana representative Steve Scalise recently announced that he was diagnosed with blood cancer. In a statement, the GOP leader said he plans to remain on Capitol Hill while he fights the disease. He added that it all started last week after having some days "not feeling like myself."
Scalise said he had a blood test, and the results showed "irregularities," and underwent some other tests that eventually revealed he had Multiple Myeloma. However, he explained this is a "very treatable" type of cancer.
In the statement, he also said that he recently began treatment, which will extend over the next few months. Nevertheless, he said he expects to work through "this period" and return to Washington as soon as possible to continue his duties and serve Louisiana's First Congressional District.
Scalise noted that he feels "incredibly grateful" that his cancer is treatable and was detected early. He added that he feels thankful for his medical team and will tackle this challenge with the help of God, constituents, and those who love him.
In June 2017, the Republican leader was hospitalized after a shooter opened fire as GOP lawmakers were practicing for the 2017 congressional baseball game. Scalise was one of the five people who got shot and suffered an injury that put him in critical condition and forced him to remain hospitalized until September when he returned to Capitol Hill.
Following Scalise's statement, many lawmakers expressed their well-wishes for the Majority Leader. One of these was House Speaker Kevin McCarthy, who said he had already spoken with Scalise about this issue and claimed the Louisiana lawmaker was in "good spirits."
In his statement, McCarthy said Scalise is a "faith-filled fighter" who will overcome any obstacle that appears. He then noted that neither a gunshot nor cancer would stop the Republican leader from accomplishing what he wanted.
Copyright 2023, WatchDogReport.org