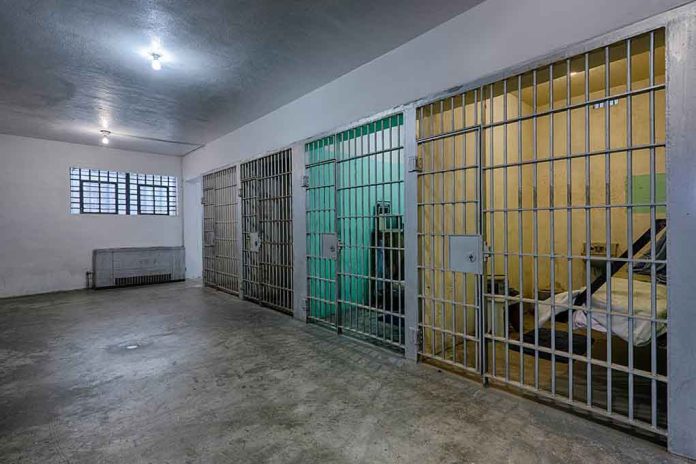 (WatchDogReport.org) – Texas has carried out capital punishment on an ex-cop for the 1994 murder of his wife. Robert Fratta was executed on Tuesday, ending a 27-year saga that's taken in two trials and countless appeals. Unrepentant to the last, Fratta refused to make a final statement or offer any apology to his wife's family.
The state of Texas has carried out the execution of Robert Alan Fratta. He gave no final statement. pic.twitter.com/qeae0HS74V

— Robert Arnold (@KPRC2Robert) January 11, 2023
On November 9, 1994, English-born Farah Fratta came home from her hair stylist to the Humble, Texas, home she shared with her husband and three children. As she got out of her car in the garage, a gunman shot her twice in the head, then ran out to a getaway car and escaped. Suspicion quickly fell on husband Robert Fratta, as the two were locked in a bitter divorce battle. Soon, over a dozen witnesses were reporting that Fratta had made comments about finding a way to "knock her off."
Police eventually figured out that Fratta had hired Joseph Prystash to arrange his wife's murder. Prystash, in turn, hired 18-year-old Howard Guidry to carry out the killing. In a bizarre chain of events, Prystash's girlfriend had noted the serial number of the gun used to kill Farah but hadn't reported it to the cops. However, police finally tracked her down — and found the same gun in an evidence locker, where it landed after Guidry used it in a bank robbery. Prystash and Guidry confessed that Fratta had paid them to murder his wife, and in 1996, he was convicted and sentenced to death.
That wasn't the end of the story, though. A federal judge ruled that Prystash and Guidry's confessions shouldn't have been admissible and overturned the verdict. In 2009, Fratta was tried again, and again, convicted, and sentenced to death.
On the evening of January 10, his last appeal was turned down, and officers at the Texas State Penitentiary at Huntsville took him to the execution chamber. Asked if he had a final statement, Fratta answered with a simple "No" — a decision that saw him posthumously branded a coward who passed up a last chance to show remorse or apologize to his son, who was there to watch him die. Minutes later, as his spiritual adviser prayed over him, Fratta was injected with a lethal cocktail of drugs. His accomplices are still on death row, waiting for execution dates.
Copyright 2023, WatchDogReport.org