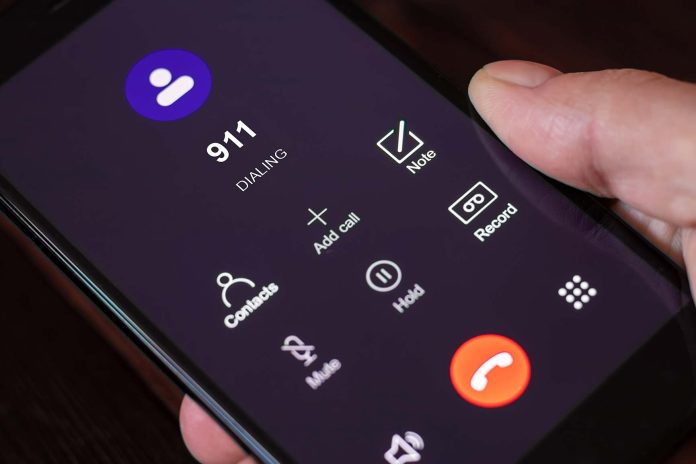 (WatchDogReport.org) – The recording of a 911 call has been released in the case of an Ohio dad accused of executing his three young sons. The unsettling recording is of a neighbor calling to report a blonde teenage girl on foot in the area, stating that her "stepfather" was "killing everyone." The neighbor gave dispatch the location and a description of the girl, who had not yet been identified.
Chad Doerman, 32, is charged with 9 counts of aggravated murder along with multiple other charges concerning the death of his sons and the injury of their mother. Court documents indicate he admitted to committing this atrocity and that it had been planned for months.
The accused pleaded not guilty during his Clermont County, Ohio, court appearance on Friday, June 23, 2023. Local Prosecutor, Mark Tekulve, believes this to be "a death penalty case" and intends to see it through. The judge ordered that Doerman be held without bond.
Body Camera footage confirms that Clermont County Deputies arrived on the scene to find Doerman sitting next to a rifle, and the bodies of his three children were on the ground. Doerman was apprehended by deputies who then attempted to help the children. All life-saving measures were unsuccessful.
WKRC, in Cincinnati, requested open records for Doerman and his family to uncover a motive for the horrific act. Many documents were searched, including police records for responses to Doerman's address, tax records, and records from Child Protective Services involving the children. No definitive evidence of a violent history, mental illness, abuse, or neglect was obtained in this search. Doerman's social media posts just before the alleged attack appears to be those of a loving father.
Doerman is being held on a $20 million bail as he awaits the pre-trial hearing on July 5, 2023. The victims, aged 7, 4, and 3, are remembered by their family and community as happy, loving children with unique personalities and a love of fishing.
Copyright 2023, WatchDogReport.org