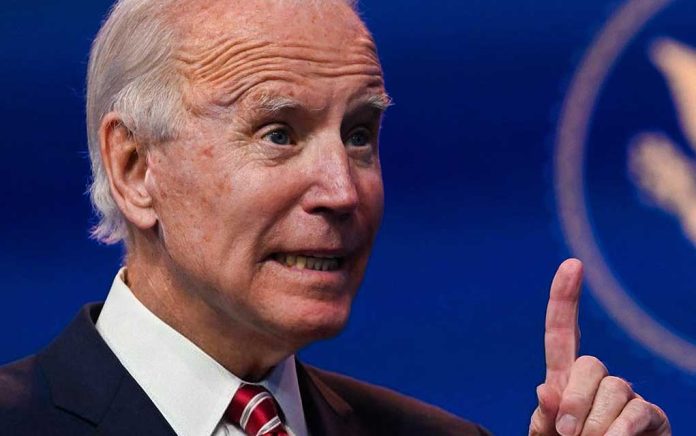 (WatchDogReport.org) – At the beginning of the coronavirus pandemic in March 2020, former President Donald Trump implemented Title 42 to help expedite the expulsion of people trying to cross the southern US border. Now that there are vaccines and treatments for COVID-19, President Joe Biden is attempting to lift the public health order, a measure many Republicans are trying to stop. On April 4, Arizona, Missouri, and Louisiana's attorneys general filed a suit to sue the Biden administration and stop them from lifting Title 42.
What Is Title 42?
The Title 42 law exists in the health sector, stopping anyone posing a "serious danger" in terms of health or disease from entering the United States. The measure allows for the swift expulsion and prevention of migrants attempting to cross the southern border. The law was responsible for expelling 91,513 people in February alone and more than 1.7 million migrants since March 2020.
Under the law, Customs and Border Patrol (CBP) takes migrants into custody, determines their health threat, and sends them back across the Mexican border, if appropriate. Those attempting to enter the US are also returned to several other countries of origin, including Colombia, Brazil, Haiti, and Guatemala. Title 42 does not allow migrants to apply for asylum in the United States.
Details of the Lawsuit
The lawsuit brought by the three Republican states says eliminating the "only safety valve" at the border will end in catastrophe. It discusses how Democrats themselves admit there will be an uptick at the border once the law is lifted. Senator Joe Manchin (D-WV) stated the Title 42 lift would be a "frightening decision." In addition, Senator Maggie Hassan (D-NH) said the administration is not ready for the increased number of people sure to try and breach the border.
Without a solid plan, the attorneys general state the Biden administration shows a complete lack of understanding about the impact the move will have on many southern states in the US.
The lawsuit further states the administration did not give adequate notice before considering the lift, a requirement from the Administrative Procedure Act (APA), and the fact that the action is arbitrary as grounds for the move.
What Happens Next
Secretary of the Department of Homeland Security, Alejandro Mayorkas, stated his organization has a plan to deal with the increase of migrants likely to come across the border. He claims they have personnel and resources to deal with the issue, having redirected over 600 police officers to the border.
However, the attorneys general believe the move by the Biden administration is simply irresponsible and an example of the string of bad decisions coming from the White House.
They filed the action with the US District Court of the Western District of Louisiana, LaFayette Division, so the ball is now in its jurisdiction to make a decision on the matter.
Copyright 2022, WatchDogReport.org