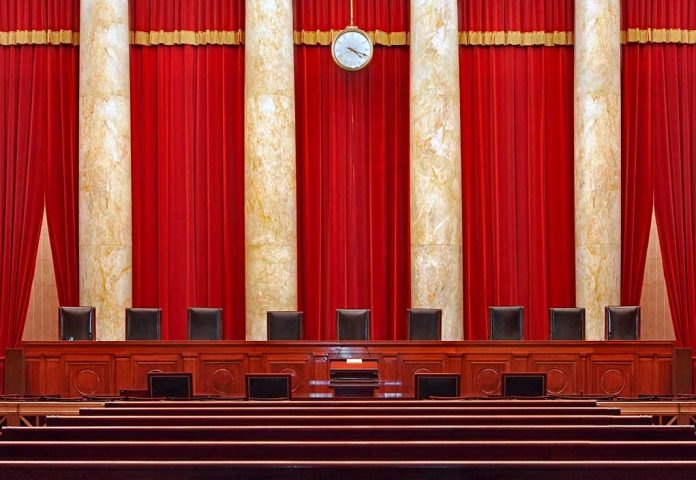 (WatchDogReport.org) – Ever since the Supreme Court overturned Roe v. Wade by a 6 to 3 vote in June 2022, many have questioned the institution's legitimacy and wondered if it's become partisan. According to a Gallop poll taken after the abortion decision, only 25% of those surveyed said they had a "great deal" or "quite a lot" of confidence in SCOTUS. That percentage represented an 11% drop from the previous year and was a full five points lower than its previous record low in 2014.
For comparison, Gallup stated confidence in the high court was close to 50% for more than 30 years between 1973 and 2006. Although public opinion has dropped significantly, it might surprise Americans to know that not all decisions fall along party lines, and many decisions are even unanimous. However, one rare ruling has recently flown under the radar.
Recent Case
On February 28, SCOTUS Justice Neil Gorsuch wrote an opinion on the case of Bittner v. United States, but that wasn't the surprising part. The interesting thing about the 5-4 decision was who aligned with Gorsuch and who didn't. Chief Justice John Roberts, and Justices Brett Kavanaugh, Ketanji Brown Jackson, and Samuel Alito agreed with Gorsuch. They, the majority in this case, felt the $10,000 penalty against Bittner for failing to disclose his foreign bank account should only count per annual filing missed.
Justices Amy Coney Barrett, Sonia Sotomayor, Elena Kagan, and Clarence Thomas dissented. The justices believe the $10,000 fine should have applied to each failure to disclose, which would be 272 times. The two camps each contained both liberal-leaning and conservative-leaning justices, proving the court's decisions don't always fall along partisan lines.
In Agreement?
Newsweek reported the Supreme Court is not only unpredictable in their opinions and who they might align with, but unanimous decisions aren't out of the ordinary. In 2019, 30% of SCOTUS decisions ended with all the justices in agreement, and the figure was a whopping 46% in 2020. The percentage did drop down drastically during the last session, however, ending the year at a low 29%.
Although the court is in alignment at times, the news source said polarized decisions are on becoming more common and are the highest they've been since the mid-1990s. Assistant Professor at the University of Houston, Alex Badas, told Newsweek the more partisan the court's decisions appear, the less confidence the public has in the "court's legitimacy." It's unclear if the recent shakeup will have any impact on the public's perception of SCOTUS.
Copyright 2023, WatchDogReport.org