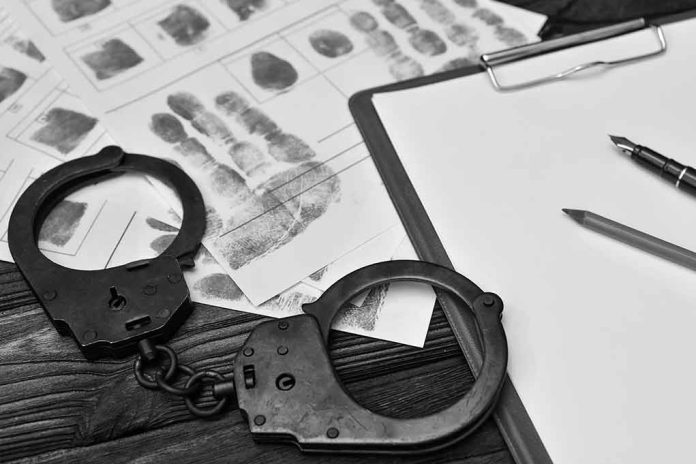 (WatchDogReport.org) – A rapper from Las Vegas, Nevada, was arrested for a 2021 murder after posting a song to YouTube. Twenty-five-year-old Kenjuan McDaniel posted a video of a rap song he had allegedly written himself to the media platform on July 17, 2023.
The lyrics of the song, called Fadee Free, match details obtained from a murder that occurred in September of 2021. According to the Las Vegas Metropolitan Police Department, the details included in the song were never released to the public and could not be common knowledge.
The video, which was posted on YouTube to "The Biggest Finn 4800," contained lyrics such as "I be the reason why he's dead" and "celebrate the reason why his mama cry."
On September 18, 2021, Las Vegas police officers responded to an apartment complex about a "man down." Randall Wallace was located with multiple gunshot wounds and was pronounced dead at the scene. Witnesses interviewed during the investigation indicated they did not believe that Wallace was the original target of the shooting.
The LVPD initially deemed McDaniel a "person of interest" in Wallace's murder because of his connection to a vehicle that matched the description of one allegedly involved. He was not arrested or charged until after the music video emerged and was investigated by detectives assigned to the case.
Investigators studied the rap song line by line and determined the lyrics confirmed evidence collected at the scene. The music video shows McDaniel acting out scenes deemed "consistent with evidence" from the crime. There is also a confession written in the lyrics of the rap song.
McDaniel was arrested on August 29, 2023, and charged with open murder with a deadly weapon. He was held in the Clark County Jail until he appeared in court on Thursday, September 7, 2023. Court records confirm that his bail was set at $1 million with electronic monitoring.
Copyright 2023, WatchDogReport.org