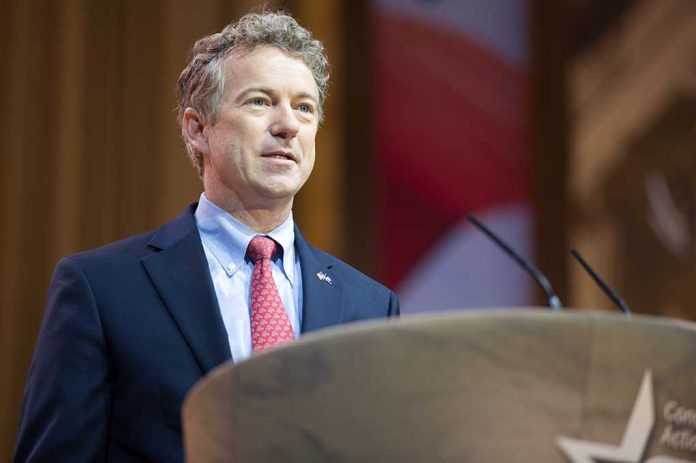 (WatchDogReport.org) – On March 28, Senator Rand Paul (R-KY) appeared on Fox News' "Jesse Watters Primetime" discussing President Joe Biden's antics of late. He said the president is posing a "national security risk" by saying things off the cuff, only for the White House to walk his comments back later and calm tensions.
Following Joe Biden's unscripted blurting out that Vladimir Putin 'cannot remain in power', and another bizarre appearance Monday where he appeared to rely on cue cards, Senator Rand Paul warned that it is becoming a "national security risk".https://t.co/2rziTaUQil

— Paul Joseph Watson (@PrisonPlanet) March 29, 2022
The Kentucky legislator believes Biden is in "cognitive decline," and his recent words about removing Putin from power could still have an impact on the war in Ukraine. Paul said the president's inability to complete sentences and say what he means is a problem that could have dangerous consequences for America. Perhaps equally as concerning is Biden's denial of his own words.
White House officials recently had to correct Biden's words regarding a regime change in Russia and saying America would respond to a chemical attack in kind. Both incidents could have escalated tensions with Russia. The senator points out that officials should not have to do that for the President of the United States.
The fact that officials have to follow behind Biden and clean up his words leads Paul to believe the commander-in-chief is not in his "right mind."
What do you think, should Biden take a cognitive test?
Copyright 2022, WatchDogReport.org