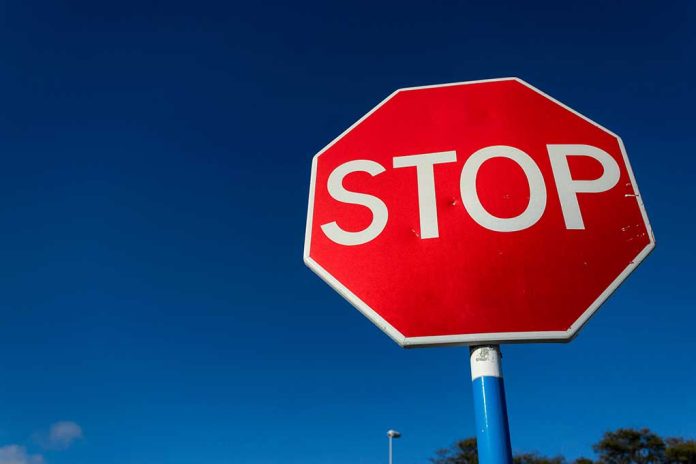 (WatchDogReport.org) – Famous rapper Eminem has demanded that conservative businessman and presidential candidate Vivek Ramaswamy stop using his music in campaign rallies. The GOP leader and his team have agreed to comply with the musician's demands.
In a letter obtained by the British tabloid The Daily Mail, Music publisher BMI said that it sent a cease-and-desist order from Eminem to the conservative businessman and his campaign team. The document was sent a week after Ramaswamy sang in front of a crowd by performing the rapper's 2002 song "Lose Yourself." The tech entrepreneur delivered this surprising performance at one of his campaign stops during the Iowa State Fair.
BMI also said in the letter that the rapper, whose real name is Marshall B. Mathers III, objects to Ramaswamy's use not only of the song "Lose Yourself" but also of any other of his "musical compositions." It added that the music publisher will consider any performance of Eminem's songs by Ramaswamy and his campaign as a material breach of "the Agreement."
According to NBC News, the tech entrepreneur's campaign said that the Republican presidential candidate lamented this situation and guaranteed he won't perform the song from now on. A spokesman for his campaign told the media outlet that it all started as Ramaswamy got on the stage and simply cut loose. He also said that the candidate wanted to tell the American people that he would have to "leave the rapping" to "the real slim shady," one of Eminem's nicknames throughout his career.
Over the last few years, many American politicians have been dealing with the same problem as Ramaswamy, receiving cease-and-desist orders from music artists because of their campaign's song choices. The most famous case is the one of former President Donald Trump, who received dozens of these documents during his 2016 and 2020 presidential campaigns. Some of the most famous artists who took this step against the conservative leader include Queen, Pharrell Williams, Adele, and even the Rolling Stones.
Copyright 2023, WatchDogReport.org