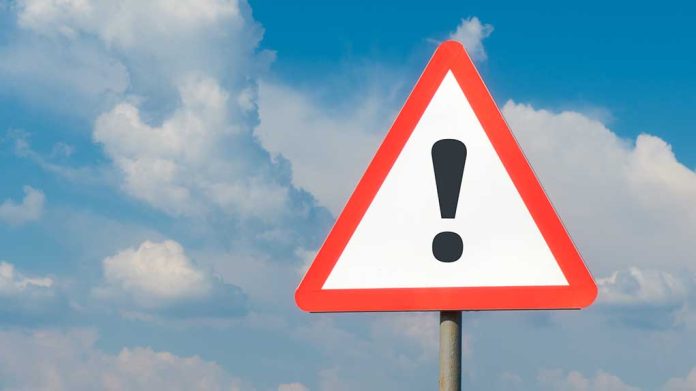 (WatchDogReport.org) – The discovery of an invasive species of snail once thought to be eradicated in Florida has led to a forced quarantine in Broward County.
First discovered in 1969, the giant African land snails were thought to have been eradicated from Florida in 1975. However, they were found again in 2011 in Miami-Dade County, leading to additional extermination efforts.
Authorities in Florida explained that the quarantine was put in place to protect Florida's agriculture. The giant African snails are an invasive species that destroy ecosystems and pose a significant threat to hundreds of species of plant life.
The damage caused by these massive snails doesn't end there; homes and buildings are also threatened by the creatures as they will consume paint, stucco, and plaster. Not even vehicles are safe from the giant mollusks, who grow to lengths of roughly eight inches, as their shells can puncture tires.
In addition to risks to agriculture, buildings, and vehicles, authorities explained, the snails also pose a health risk. A parasite these snails carry can reportedly cause meningitis — the dangerous and potentially deadly swelling of the brain and spinal cord. For this reason, local health officials have warned South Floridians and have established a quarantine area to address the issue. A treatment facility has been set up in Miramar, Florida. 
Residents within the infected area are able to leave their homes but are prohibited from moving the snails or any items the animals may have come into contact with outside the quarantine area without permission. This includes everything from soil and yard clippings to building materials.
The CDC also notes that meningitis infections from parasites, such as the variety carried by the giant African land snails, are much less common than viral or bacterial infections. Meningococcal bacteria spread from one person to another through the exchange of saliva, such as what occurs when kissing.
The slimy invasion comes while Florida is already suffering an outbreak of meningitis, which began in December of 2021. According to the CDC, the meningitis crisis in Florida is primarily among gay and bisexual men but notes the disease can infect anyone regardless of age, race, or sexual orientation. The agency explained that vaccines provide the best protection from the outbreak's spread.
Copyright 2023, WatchDogReport.org