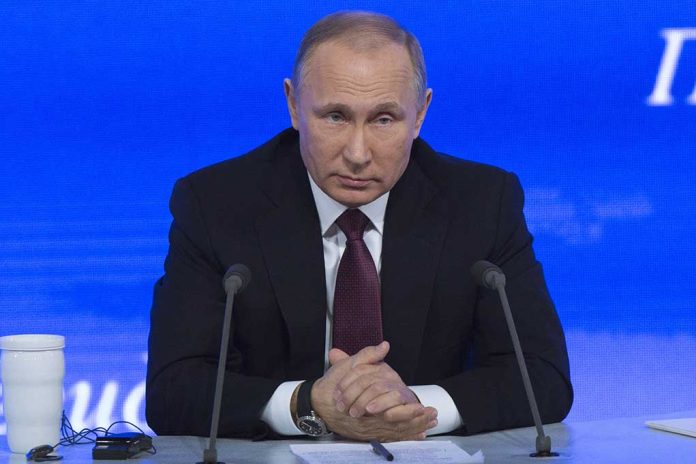 Putin Says YES To Big Meeting – He's Going!
(WatchDogReport.org) – Russian President Vladimir Putin will attend the Global G20 summit in Indonesia this November. Indonesian President Joko Widodo confirmed Putin's acceptance of the invitation and stated the two leaders spoke about the need for peace in Ukraine. Putin's attendance, however, could cause issues with other guests.
Widodo also reached out to Ukrainian President Vlodomyr Zelenskyy, even though Ukraine isn't a member of the G20, and invited him as well. Zelenskyy confirmed the invite in a tweet, adding what might be perceived as a jab at Putin with the mention of "sovereignty and territorial integrity."
Had talks with President 🇮🇩 @jokowi. Thanked for the support of 🇺🇦 sovereignty and territorial integrity, in particular for a clear position in the UN. Food security issues were discussed. Appreciate inviting me to the @g20org summit

— Володимир Зеленський (@ZelenskyyUa) April 27, 2022
Should the two men end up in Indonesia together in November, it might take more than the standard amount of security to keep the peace. White House Press Secretary Jen Psaki said in a briefing that in the current situation, the US wouldn't be a welcome party to Putin's participation in global diplomacy. She did indicate, however, that a lot can change in six months, and that the Russian president could put an end to the conflict at any time. She also told the press corps that the administration welcomes the Ukrainians to the meeting.
The Global G20 summit is a gathering of world leaders from the world's largest economies. Issues on the table will certainly include the Russian invasion of Ukraine and its impact on worldwide food and energy chains. If the conflict is still ongoing, Putin may find himself alone in a corner and shunned by the West.
Copyright 2022, WatchDogReport.org