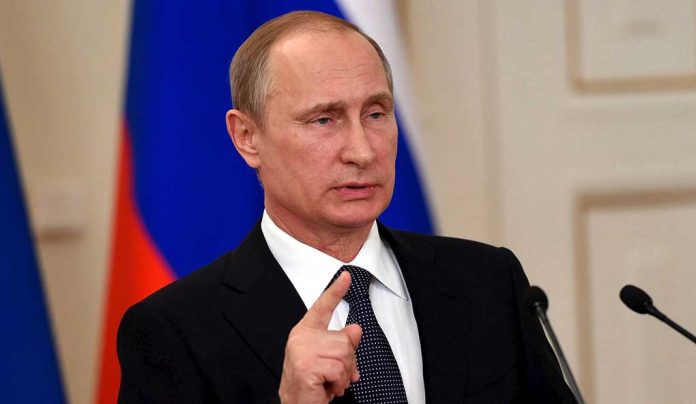 (WatchDogReport.org) – In a desperate attempt to replenish his diminishing military, reports are saying Russian President Vladimir Putin is recruiting from a shocking population. On April 17, Ukrainian officials reported that the Kremlin is conscripting children to join the war. This new crop of soldiers, who are likely being forced into the conflict, are kids just 16 years old and part of youth groups Putin is using for recruitment. The officials asked the United Nations (UN) to investigate the unconscionable practice.
Ukrainian Allegations
In 2014, youth groups formed in the Russian-occupied portion of eastern Ukraine. Reportedly, Putin is using these same groups to train in combat so Russia can replenish its troops that are dying off in the war. Estimates show Russia is down about 30,000 soldiers due to death, wounding, or capture. Putin needs to find a way to replace those troops if he has any hope of continuing the assault on Ukraine for the hostile takeover, so he's reportedly turning to the children of his country.
Human rights organizations claim Russia is training the children to go and fight on the front lines. Lyudmyla Denisova, the Ukrainian parliament commissioner on human rights, confirmed Russia is recruiting children from the camps for "military training," claiming some of them have already died in Ukraine, although, there are no immediate reports to that effect. Denisova stated the Russian Federation is violating the 1949 Geneva Conventions, which are supposed to protect the rights of children.
Where Russia Stands
On April 13, reports came out that the Russian flagship Moskva sank into the Black Sea. Ukraine forces claimed to have used a missile to bring it down, while Russian forces said there was merely a fire on board, and they took the battleship to shore for repairs. Just two days later, the Pentagon confirmed that Ukraine actually sunk the Moskva with Neptune missiles. The Ukrainian victory was one display of their unexpected strength against Russian forces. According to analysts, they already proved to be a tougher target than Putin or his troops anticipated.
Russia also recently announced its plans to increase its missile strikes on Kyiv in hopes of taking over the capital.
As Ukrainian troops continue to fight and push Russians out of such places as Bucha, they are making gruesome discoveries like civilian mass graves and sexual assaults. The latest accusations about recruiting children for the front lines only add more war crimes to Putin's ever-growing list.
Copyright 2022, WatchDogReport.org