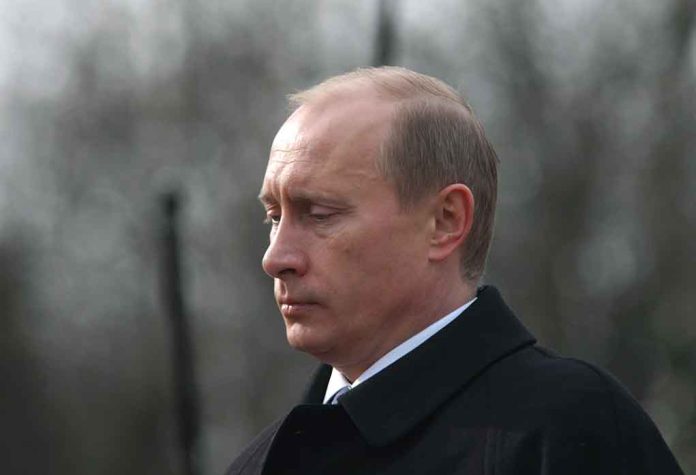 (WatchDogReport.org) – In a rare admission of military losses, Russian President Vladimir Putin said on June 14 that Ukrainian troops had destroyed 54 Russian tanks in its counter-offensive. Putin made this admission during a press briefing in Moscow, with different reports pointing out it remains unclear whether the number he told reporters is accurate.
The journalists who attended the briefing were Pro-Kremlin war bloggers and journalists. The discussion covered different topics, such as Russia's grain exports and social benefits for Russian soldiers. However, Putin surprised the room when he acknowledged the military losses. The moment was caught on camera and was eventually reported by Russian state media.
While this was surprising, Kyiv had already claimed that Ukrainian troops had destroyed many more Russian tanks. According to different figures from the Ukrainian government, Russia has lost nearly 4,000 tanks since the beginning of the invasion in 2022. It also said that Ukrainian troops had destroyed 106 Russian tanks and 140 armored vehicles since the counteroffensive started. However, just like what happened with Putin's claims, independent media outlets have said it's difficult to confirm the integrity of the numbers provided by Kyiv.
Whether Russian tank losses amount to 106 or 54, Putin's admission of military failures is striking, especially compared to Ukraine's allegedly small tank losses. Pro-Russian and independent media outlets have said Ukraine has lost between two and four Leopard 2 German tanks. They have also said Ukraine has lost some Bradley fighting vehicles since the counteroffensive started.
Experts said Putin's acknowledgment could represent a turning point in Russia's communication strategy. Putin's approach deviates from the norm where the Kremlin only comments about enemy losses to prevent showing a weak image. The Russian regime may be taking this approach as the invasion has been an overall failure because of the time and money spent. So far, Russia hasn't been able to achieve any major victory, and nothing suggests this could end in the short term.
Copyright 2023, WatchDogReport.org