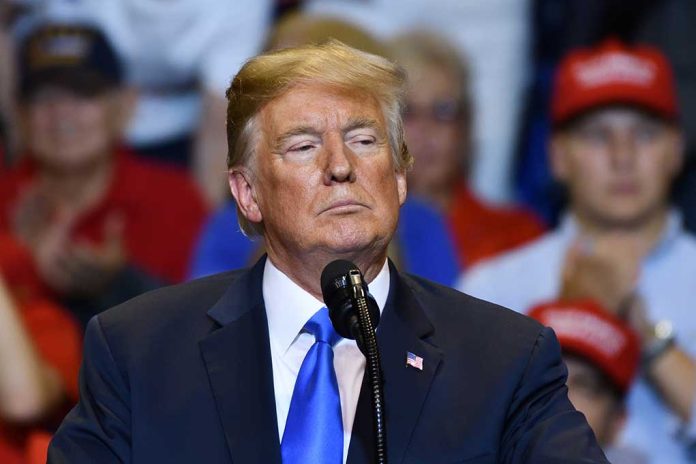 Trump's Warning Proves TRUE – No One is Laughing Now!
(WatchDogReport.org) – One of the Left's favorite moments to mock then-President Donald Trump was when he stood before the United Nations (UN) and told Germany it must change course on its energy policies. They laughed in 2018. Now, 4 years later, the European nation that thought Trump was hilarious faces yet another possible crisis heating its residents' homes this winter.
Liberal media thought the clip was fantastic. Such reputable publications as "Now This" tweeted that the Germans sure did make a sitting president look silly:
Trump made some outrageous claims about German energy at the UN — and the German delegation's reaction was priceless pic.twitter.com/izpa2fKC3B

— NowThis (@nowthisnews) September 26, 2018
They may not be laughing now. Russia, the country they were warned about, just cut natural gas supplies running under the Baltic to a port in Greifswald via the Nord Stream Pipeline from 40% to 20%. Gazprom, the company that owns the structure, says maintenance issues are responsible for the drop.
Earlier this month, the company cut production completely for 10 days of maintenance under the sea, which resulted in nearly a month of lower-than-promised levels. In response, Germany may be forced to burn more environmentally-unfriendly brown coal. Berlin was already dealing with a 60% reduction in natural gas supplies, so losing half of what's left will only increase the stress on an already exasperated issue. Maybe they should have paid more attention to what Trump had to say.
Copyright 2022, WatchDogReport.org