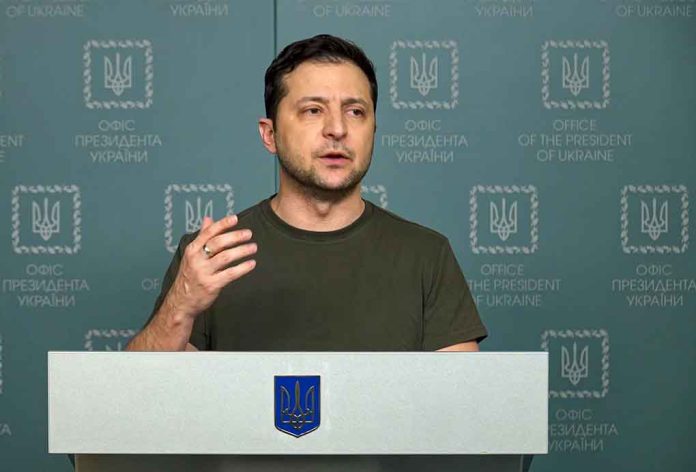 Putin TARGETS Zelenskyy's Hometown… Devastating Attack Launched!
(WatchDogReport.org) – The war in Ukraine has been raging since late February when Russian President Vladimir Putin sent his military across the border in what some have said is an attempt to rebuild the Soviet Union. In his most recent attack on civilian infrastructure, what appeared to be at least eight Russian cruise missiles slammed into a hydroelectric dam of the Karachunivske Reservoir on the Ihulets River in the city of Kryvyi Rih.
Officials in Kyiv are saying recent military advances on their part are the reason Putin has taken to attacking soft civilian targets in an attempt to sow panic and force the country to divert resources into assisting people who have been affected. They say this kind of attack shows the Russian leader is panicking and resorting to "terrorist" type attacks against the general populace.
Russian missile strike on Kryvyi Rih hydraulic structures is a war crime and an act of terror. Beaten by Ukrainian army on the battlefield, Russian cowards are now at war with our critical infrastructure and civilians. Russia is a terrorist state and must be recognized as such.

— Dmytro Kuleba (@DmytroKuleba) September 14, 2022
The damage reportedly caused more than 100 homes to flood in the city of Kryvyi Rih, in the Dnipropetrovsk region of Ukraine. In addition to being home to one of the largest metal refining centers in the country, the city currently has two claims to fame. First, it is considered the longest city in Europe, measuring approximately 100 km (~62 miles) in length while being only 20 km (~12.5 miles) wide. Second, and perhaps not coincidentally, it is the birthplace of Ukrainian President Volodymyr Zelenskyy.
Copyright 2022, WatchDogReport.org