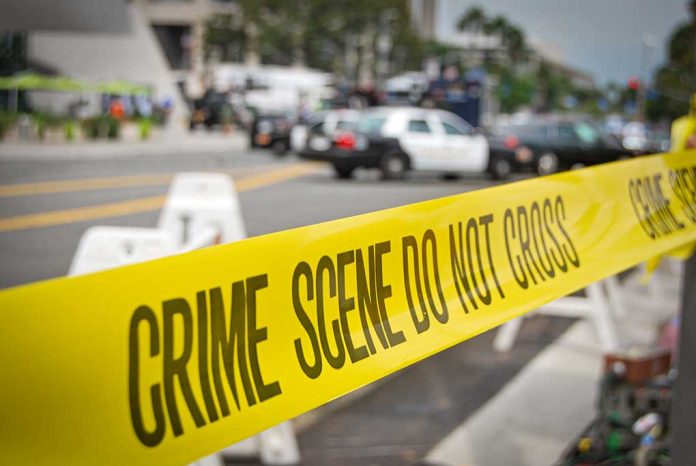 Mass SHOOTER Released Mysterious Videos Before Going On Rampage
(WatchDogReport.org) – The 4th of July is supposed to be a day when Americans celebrate the founding of the country with cookouts, fireworks, and parades. Robert E. Crimo III, 21, shattered the celebratory mood as people were watching the marching bands and parades in Highland Park, Illinois. He allegedly took a high-powered rifle and fired 70 bullets that left five people dead at the scene, and dozens sent to the hospital where two more succumbed to their injuries.
Crimo calls himself "hip hop phenom Awake the Rapper" according to an IMDb page under his name. Several news reports describe videos from his BlogSpot and now-deleted YouTube pages as having an obsession with violence and mass shootings. One purportedly shows him driving down Central Avenue in the city, which is where the massacre took place, back in August 2021, while an Emergency Alert tone is heard in the background.
NEW: In addition to posting videos appearing to threaten to shoot people & with a Lee Harvey Oswald newspaper, the Highland Park shooter posted a video blaring the emergency alert system sound which I've determined is a video of the July 4th parade route.https://t.co/Q5VR6OfJkr

— Jerry Dunleavy (@JerryDunleavy) July 5, 2022
Police were able to peacefully take Crimo into custody later in the day, but they're still trying to determine a motive as they describe an act that appears to have been planned well in advance. Law enforcement obtained video of the shooter who they believe to be Crimo dressed in women's clothing sauntering away from the scene and allegedly mingling with the crowd as he walked to his mother's home.
Copyright 2022, WatchDogReport.org