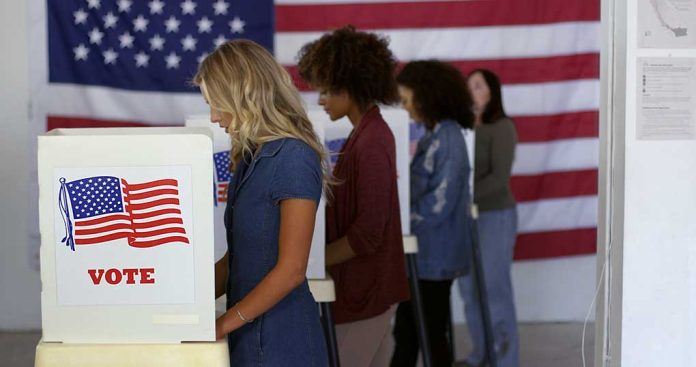 (WatchDogReport.org) – Over the last few months, Republicans have come out and discussed the importance of stricter election security laws. They want to make sure the American people can trust the results when races have ended and that everyone has followed the law. A recent incident in New York City shows the importance of focusing on security at the polls.
On June 28, Project Veritas dropped its latest investigation. This one exposed alleged illegal electioneering in the NYC mayoral race. The investigation showed undercover videos of two polling station workers in the city allegedly breaking the electioneering laws. The laws prohibit officials from revealing the name of a person a voter cast a ballot for, their opinion about who someone voted for, or advertising for a candidate within 100 feet of a polling place. On June 22, The workers were offering their opinions about candidates in the race, the day of the city's Democratic primary.
One of the workers, Rafael Rivera, a county interpreter, talked about one of the candidates siding with Conservatives. He was fired from his position that day and Project Veritas believes it may have been related to their investigation. Although this incident is minor, it shows why it's so important to pay attention to election security. Who knows how many people may have been influenced by the views of these workers.
Copyright 2021, WatchDogReport.org