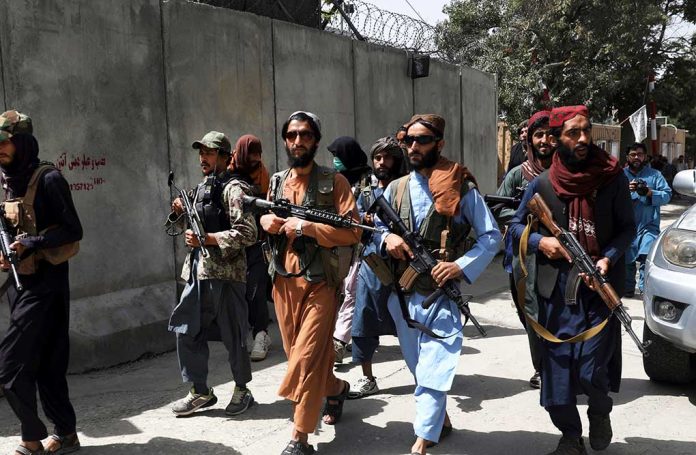 (WatchDogReport.org) – President Joe Biden ended the war in Afghanistan at the end of August and brought American troops home. Before the US Armed Forces were even out of the country, the Taliban was retaking the government. Since then, reports have accused the Islamic extremists of committing a number of atrocities, including murder. Progressives are now calling on the POTUS to ease sanctions against the regime.
On December 20, more than 40 members of the Congressional Progressive Caucus sent President Biden a letter demanding he take action in Afghanistan. The lawmakers said they supported his decision to end the war, but as the countries transition to a new relationship, they believe the US needs to "avoid harsh economic measures" against the Taliban, saying it hurts families.
Progressives want the president to remove the freeze currently placed on Afghanistan's foreign reserves (assets being held by a central bank), lift economic sanctions, and reverse the International Monetary Fund's (IMF) prohibition on the Taliban from accessing funds to help the country get through the pandemic. Additionally, the Leftists want the US to give the extremists the $9.4 billion it seized during the war.
The Taliban is also asking for access to international aid.
The Taliban is asking for international aid and urged the U.S. to call off sanctions to slow down Afghanistan's growing humanitarian crisis https://t.co/JyvC0dRl0Z pic.twitter.com/kUOgamEuYN

— Bloomberg Quicktake (@Quicktake) December 19, 2021
Republicans are sympathetic to the Afghan people, but have no interest in aiding the illegitimate Taliban government. Senator Tom Cotton (R-AR) told the Washington Times that 14 members of the Taliban's cabinet ministers are terrorists. At least five were incarcerated at Guantanamo Bay during the war.
What do you think? Should Americans be forced to support the radical regime that our military fought for 20 years?
Copyright 2021, WatchDogReport.org