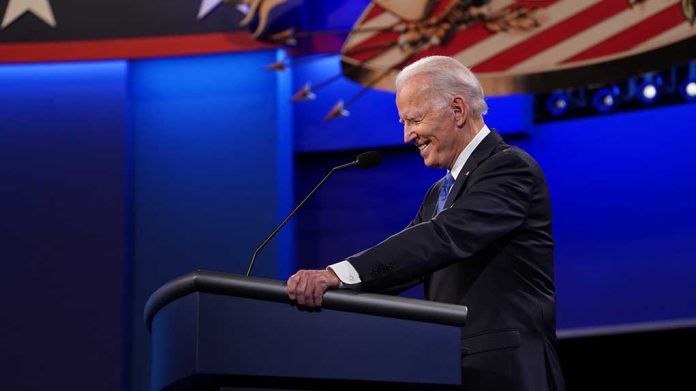 (WatchDogReport.org) – A pro-Biden super PAC named Unite the Country launched a $1 million ad campaign on Wednesday, April 26, in three primary swing states. This follows President Joe Biden's campaign announcement the previous day. In a new ad titled "Promise," which will be released in Wisconsin, Pennsylvania, and Michigan, the fundraising group touts President Biden's accomplishments as the US commander-in-chief. It claims he's the best candidate to keep America on the right track.
In the ad, the super PAC claims President Biden has fulfilled his 2020 promise of bringing Americans back after years of polarization. It also says President Biden capped prescription costs for the elderly, brought manufacturing back from China, and even made historic investments to rebuild the country. The ad closes with the message, "Let's finish the job."
Users on social media criticized the ad as many said President Biden not only failed to deliver most of his first presidential campaign promises but also showed a poor performance in what the ad says were his biggest accomplishments. The part that received the most criticism was the claim that he united Americans again, as many users said he has exacerbated polarization by treating Republicans as bigots and enemies of the country.
The ads were released after President Biden officially announced his reelection bid, after months of hinting at his intentions to run for president again. His announcement ended months-long speculations about a possible retirement in 2024, as some polls and political analysts point out he could be a weak candidate for next year's elections.
During his announcement, President Biden aimed at former President Donald Trump and his supporters, as he claimed they are a threat to Democracy and America needs to let them know there's no room for radicalism. He also suggested that if he loses the 2024 presidential election, the United States will be less free and have fewer rights.
Copyright 2023, WatchDogReport.org