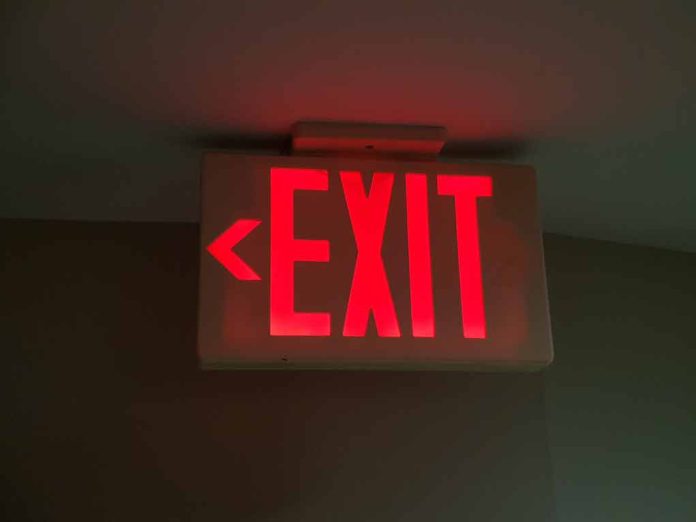 (WatchDogReport.org) – CBS News President Neeraj Khemlani announced on August 13 he would step down from his position at the TV network. Khemlani held the position for roughly two years.
In a memo sent to staffers, Khemlani said he didn't want to "bury the lede" and wanted to present his decision in the clearest manner. He then explained that he decided to "step back" from his position as a president before the "next season starts."
Khemlani described his time at CBS News as an "exhilarating run" and said he's excited to start a new chapter in his life. The businessman said he signed a multi-year deal with the network to create different types of content, including books for "Simon & Schuster" as well as scripted series and documentaries.
So far, it remains unclear who will be Khemlani's replacement in the network. However, reports indicate many CBS executives believe this person will be Wendy McMahon. She's currently the co-head of the TV network and shared Khemlani's title as CBS president.
In a separate memo sent to staffers, CBS News chief executive George Cheeks praised the businessman while saying he was one of the primary individuals responsible for the network's current success. Cheeks said he would deliver an update with information about the new structure and leadership for the division soon.
During his tenure in the network, Khemlani bolstered CBS' reporting ranks, luring to the outlet some journalists that eventually became famous around the United States, such as Cecilia Vega and Robert Costa. However, while he managed to poach major reporting names to CBS News, the businessman also had some problems at the company. Different reports revealed he was the main subject of a human resources investigation earlier this year.
Khemlani is the third network chief to exit this year, following CNN's decision to fire Chris Licht and Noah Oppenheim's departure from NBC News.
Copyright 2023, WatchDogReport.org