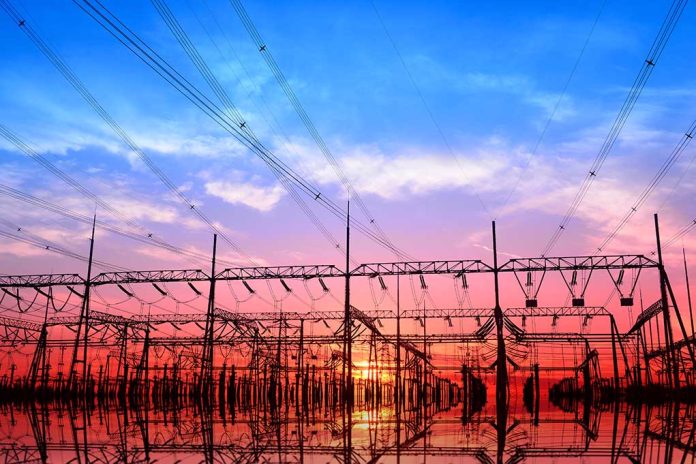 (WatchDogReport.org) – At around 7 p.m. on the evening of Saturday, December 3, Moore County residents around Carthage, North Carolina, began experiencing power outages. The blackouts spread across the county, eventually leaving as many as 100,000 people in the dark. However, the cause of these blackouts seems to have dangerous origins.
What Happened?
Authorities say two groups of people forced their way onto the grounds of two electric substations and opened fire with multiple guns. Damage to the equipment was so severe that Duke Energy was not able to maintain service to the area.
Police began investigating this as a case of "intentional vandalism," State Senator Tom McGinnis (R-25th District) said it appeared to be a "terrible act [that was] intentional, willful and malicious." The blackouts caused county officials to declare a state of emergency "due to a criminal incident" and, beginning at 4 p.m. on Sunday afternoon, opened an emergency shelter for those who had been affected, per a notice on its official website.
Investigations Are Underway
Because of the intentional nature of the damage to a part of America's infrastructure, the FBI has joined in the investigation, along with local, county, and state law enforcement agencies. They have not determined a motive for the destruction of the substations and have carefully avoided any indication of domestic terrorism as of the afternoon of December 5.
The timing of the event coincided with the beginning of the controversial drag show in the town of Southern Pines in Moore County, but officials have not given any indication they believe the two incidents are connected. However, that has not stopped the far-left activists who were putting on the show from immediately saying it was a terrorist attack on the LGBTQ+ community, according to an article on pride.com.
The Moore County Sheriff's Office did investigate some social media posts where people claimed to have intricate knowledge of the shooting. So far, it has not turned up any viable leads. Cameras located at the facility may shed some light on the case.
Schools were closed on Monday and Tuesday due to the ongoing power outages. Because of the severity of the damage, reports say it could take until sometime on Thursday, December 8, for power to be completely restored. In the meantime, there are still curfews in place for residents.
This is a developing situation, and information can change as more updates come to light and are provided by authorities.
Copyright 2022, WatchDogReport.org