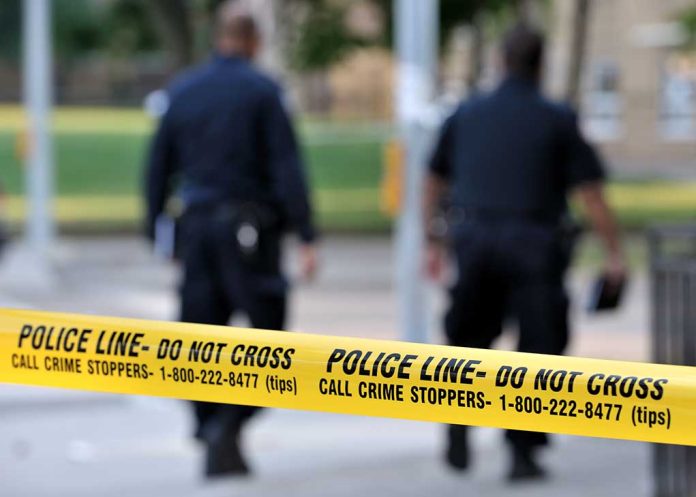 Potential Mass-Shooting Thwarted
(WatchDogReport.org) – All too often in America, people turn to their preferred news outlet only to see another mass shooting has taken place. This time, a Sheriff's deputy's community-building skills may have prevented another slew of deaths at a high school football game in Everman, Texas.
Police said a tip helped them stop a potential mass shooting at a Texas high school homecoming football game and led to the arrests of two 18-year-old men. https://t.co/MesAJY4ENc

— NBC News (@NBCNews) September 20, 2022
Sheriff Bill Waybourn said Sergeant Chris Salone and the time he spends out in the community searching for fugitives resulted in a relationship with an informant, who called him with a warning. With a name and description of a car, police were able to arrest Brandon Gipson and Isaac Cooper as they arrived at the school district stadium.
According to online records from the Sheriff's office, Gipson is being held on charges of carrying a weapon in a prohibited place, terrorist threats, and child endangerment (a 14-year-old juvenile was also in the car). As for Cooper, he's facing weapons and child endangerment charges; as of midafternoon on September 22, the terrorist threat charge is not listed.
Also, on the same day, authorities reported an Instagram post that threatened a shooting at Everman High School and said additional officers were sent to supplement those already on campus. The FBI helped investigate the post and believes there is no imminent threat against the school or students.
Copyright 2022, WatchDogReport.org