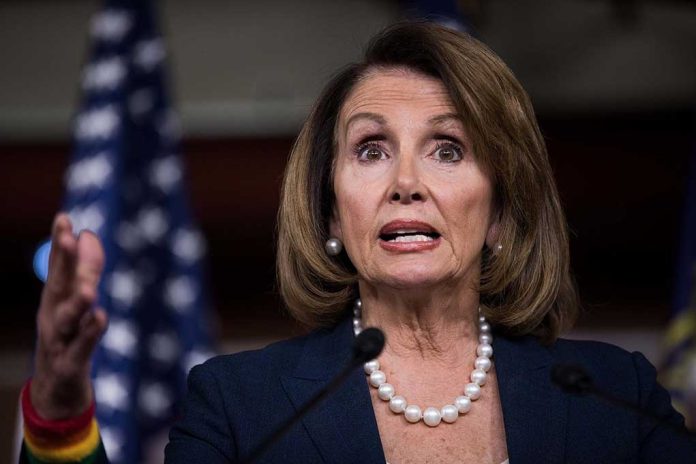 Nancy Pelosi Makes Delusional Claim Despite Overwhelming Evidence to the Contrary
(WatchDogReport.org) – When a media outlet with a strong left bias tries to make a point with a Democratic politician, one might think said politician would stop and listen to what they're being told. However, when Speaker of the House Nancy Pelosi (D-CA) appeared on MSNBC with host Andrea Mitchell, she said her powers of observation are superior to data collected and analyzed by opinion poll experts with decades of experience.
Pelosi insists crime, inflation not big midterm issues — but abortion is https://t.co/2qB01dlNa2 pic.twitter.com/TaIOxYy6Uq

— New York Post (@nypost) October 19, 2022
Mitchell opened the interview by noting any outrage over the Supreme Court (SCOTUS) decision in Dobbs v. Jackson Women's Health Organization, which overturned the 1973 abortion decision of Roe v. Wade, was fading away in comparison to the other issues. Pelosi, for her part, says her time talking to voters gives her special knowledge to know opinion polls showing this exact trend are "outliers."
They discussed a recent New York Times-Siena poll of likely voters, where each respondent was asked to name the single "most important problem facing the country today." The answers were volunteered, not chosen from a list, and 26% said the economy and 18% said inflation, while abortion garnered an anemic 5%.
They also touched on an aggregator of these surveys, RealClear Politics, and Pelosi claimed this one "outlier" they had just discussed was pulling the average down. However, looking at a Harvard-The Harris Poll indicates the speaker might have been caught flat-footed in this interview.
Respondents in the Harris Poll answered like this when they were asked whether an issue was very important, somewhat important, or unimportant.
Inflation: 74% very important, 22% somewhat important and 4% unimportant
Crime: 68%, 26%, 5%
Abortion: 55%, 31%, 9%
If the electorate is beginning to feel like the Left is tone-deaf to their concerns, it could explain the reason that the Democrats are falling behind in what Fox News calls "a closely watched indicator for midterm performance." The Dems went from +1.3% to -3.3 % in about a month.
Copyright 2022, WatchDogReport.org