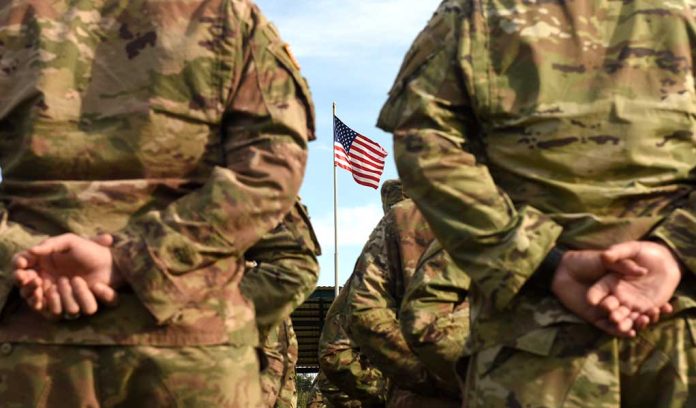 (WatchDogReport.org) – According to former Secretary of State Mike Pompeo, America should do all it can to help Taiwan. This includes sending US troops to the island. Pompeo said that we need to let China know that bad behavior has consequences and that, at present, the US is seen as weak in Chinese eyes. He added that this weakness is largely attributable to the chaotic American withdrawal from Afghanistan.
When asked if he agreed with Senator Lindsey Graham that sending US troops to protect Taiwan should be considered, Pompeo replied, "Yes, we should do everything we can."
His remarks come as China completes simulated attacks on the island in response to Taiwanese President Tsai Ing-wen's visit to America. The President met with House Speaker Kevin McCarthy in California days after spending time with House Minority Leader Hakeem Jeffries in New York.
On both occasions, the leaders conveyed a warm and friendly relationship, and Tsai said that her people are not alone with America on their side. A bipartisan congregation at the Ronald Reagan Presidential Library welcome her in Los Angeles.
China reacted with fury to the visit and began simulated attacks days later. Three days of such practices were completed before the Chinese leadership said it was "ready to fight." A senior military figure said, "The theatre's troops are ready to fight" at any time and "resolutely smash" Taiwan's independence or foreign attempts to interfere.
It is China's second response to US-Taiwan diplomacy with military exercises. In 2022, then-House Speaker Nancy Pelosi visited the island. China threatened retaliation on that occasion and said it would significantly impact US-China relations.
National Security Council spokesman John Kirby played down President Tsai's visit and said there was no need for a military response. It is not unusual for Tsai to visit America, he said. She traveled through the United States six times between 2016 and 2019.
Copyright 2023, WatchDogReport.org