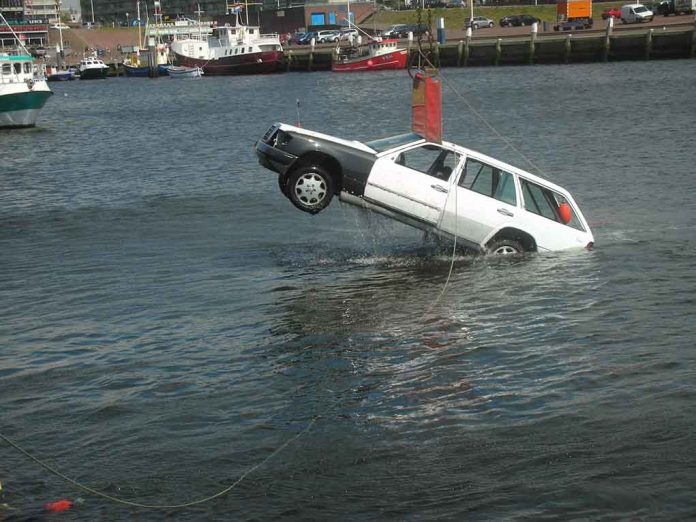 4 BODIES Found – Heartbreaking Development
(WatchDogReport.org) – Police in Marion County, Indiana, pulled four bodies from a pond after an extended search of the area that lasted days. A father and his three young children all died in an incident that offers little in the way of answers.
Kyle Moorman, 27, along with Kyle Moorman II, 5, Kyannah Holland, 2, and Kyran Holland, 1, were last seen on July 3. On July 6, a family member reported them missing. After learning that the young father was going night fishing and with intel of a cell phone ping at a local pond he regularly fished at, authorities discovered the scene. They first recovered Mr. Moorman, followed by his car. The remains of the children were recovered from inside the vehicle.
UPDATE: Our hearts are breaking today. Kyle Moorman and his 3 kids were found deceased after an extensive search. Our thoughts and prayers are with the family. 🙏🙏 #TheAWAREFoundation pic.twitter.com/IBfxYMHCDI

— The AWARE Foundation (@aware_the) July 13, 2022
While family and supporters initially asked why investigators took so long to search the pond, it seems unlikely that sending divers in sooner would have changed the outcome. Authorities acted on credible leads and had the pond in question as well as one other slated for full searches.
During the investigation, multiple sightings and tips from the public turned out to be mistaken identity or simply not credible, adding to the frustration of where the family could be. Moorman was, by all accounts, a kind and devoted father with no dependency issues, mental health problems, or history of suicidal thoughts or actions. Authorities will continue to investigate until they can figure out how they ended up with such a horrible fate, as well as why.
Copyright 2022, WatchDogReport.org