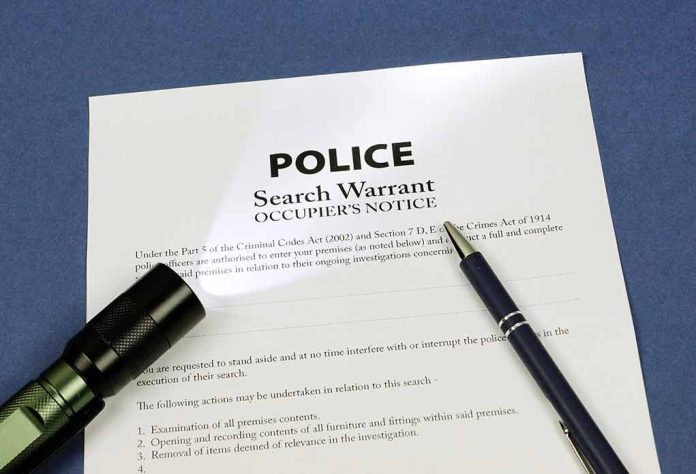 (WatchDogReport.org) – A small local newspaper, The Marion County Record, was raided by the local Police Department on Friday, August 11, 2023. The newspaper has been in operation since 1869 and publishes weekly, on Wednesdays. The publisher, Eric Meyer, and his 98-year-old mother, Joan Meyer, were co-owners of the paper until Joan's death on Saturday, August 12, 2023. The police also confiscated items from the home shared by the mother and son. Eric Meyer believes his mother's death was caused by the stress of the police raiding her home and leaving a mess behind.
Judge Laura Viar, the county magistrate, signed a search warrant allowing the search and seizure of property. The search warrant cited identity theft as the reason for the raid.
A local restaurant owner, Kari Newell, accused the newspaper of illegally obtaining information about her driving record. Eric Meyer admitted to receiving information from an anonymous informant but also stated that the information was not used because he suspected it to be obtained illegally. Instead, The Reporter published an article about Newell speaking openly about her driving history during a city council meeting.
Eric Meyer suspects the raid may have been related to reporters investigating the newly instated police chief, Gideon Cody. Cody retired from the Kansas City police force before being sworn in as Marion County's chief of police. Meyer says the paper was following up on several tips received about Cody involving misconduct. To date, there is no proof this information potentially instigated the raid. All communication between reporters and Cody regarding the misconduct investigation is contained on the digital property seized during the raid and is not accessible.
Meyer requested a copy of the probable cause affidavit, which should have been filed to process a search warrant, and was told the document did not exist. Cody claims the affidavit was unnecessary because Meyer was the suspect of an active crime investigation.
Meyer believes the federal law should have protected his newspaper from a raid that violates first amendment rights. He isn't alone in this belief, as news of the raid has sparked nationwide outrage. Civil rights organizations and press freedom groups have supported Meyer, stating the judge and police overstepped their authority.
Copyright 2023, WatchDogReport.org