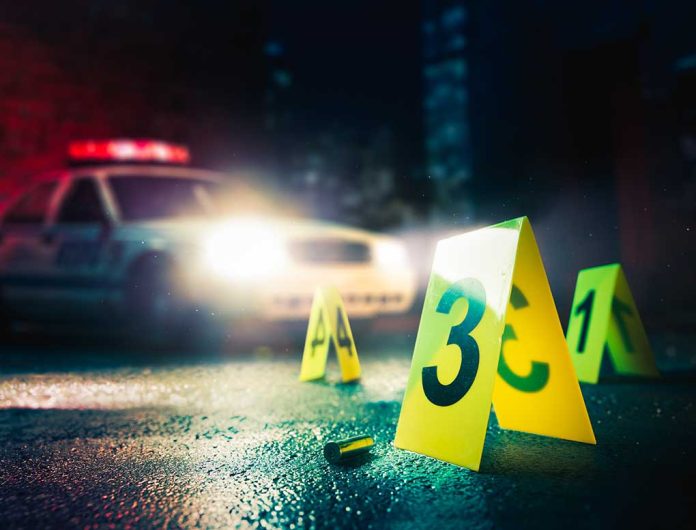 AMBUSH – Officers Down In Sneak Attack!
(WatchDogReport.org) – The phrase "End of Watch (EOW)" is used to commemorate when a police officer is killed in the line of duty. For Cobb County, Georgia, Deputy Sheriffs Marshall Ervin, Jr., and Jonathan Koleski, that epitaph will now be "End of Watch: Thursday, September 8, 2022." The two men were serving a warrant on a suspect, identified as Christopher Cook, for "failure to appear" when they were caught in an ambush attack.
We mourn the loss of:

Deputy Sheriff Marshall Samuel Ervin, Jr.
and
Deputy Sheriff Jonathan Koleski
Cobb County Sheriff's Office, Georgia

End of Watch Thursday, September 8, 2022@CobbSheriff pic.twitter.com/hWGKKDj54V

— Beyond the Call of Duty – End of Watch (@EowRide) September 9, 2022
As officials describe it, Ervin and Koleski rang the front doorbell, but there was no answer. As they were walking back to their patrol car, another vehicle pulled up to the house. Authorities allege the deputies exchanged gunfire with Christopher Golden, who then barricaded himself in the home. According to Sheriff Craig D. Owens, the deputies were "ambushed."
Any time there is a call of an officer needing assistance or that an officer is down, it brings a strong response, and reports say more than a dozen different agencies descended on the house, reportedly located in Marietta. A standoff lasting several hours took place until officers were able to take the two men into custody just after midnight Friday morning.
Both men were held without bond at their first court appearances. For Cook, it was because of the outstanding warrant the deputies were trying to deliver. In Golden's case, Georgia law requires a higher court to determine the issue by virtue of facing two murder charges.
Copyright 2022, WatchDogReport.org