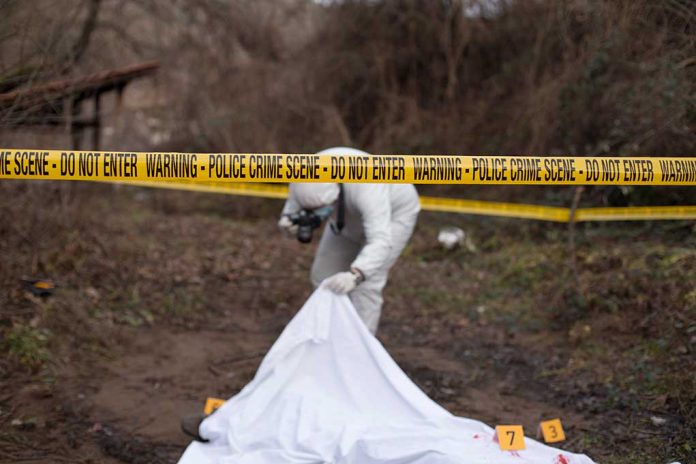 String of Murders Work of Possible Serial Killer
(WatchDogReport.org) – The FBI uses profilers to help catch criminals, and when it comes to serial murderers, the term refers to the "unlawful killing of two or more victims by the same offender, in separate events." Police in Stockton, California, say they have this kind of situation on their hands with the shooting deaths of five men between the ages of 21 and 54.
In a post on the official Stockton Police Department (SPD) Facebook page, Chief Stanley McFadden detailed what they know about the killings, including locations and times. He wrote, "these homicides occurred in the evening or early morning hours and our victims were alone."
The Stockton Police Department is currently investigating 5 murders that they believe are connected. Police say all 5 victims, ages 21-54, were walking by themselves either late at night or early in the morning.https://t.co/M8yZn5efVD

— FOX26 News (@KMPHFOX26) October 3, 2022
The post also published the only photo they have of a person of interest. Unfortunately, it only shows the back of a person in dark clothing with a dark stocking cap, but they added it in the spirit of putting out everything they have to date. It also stated City Manager Harry Black announced a $75,000 reward for information that leads to an arrest. Stockton Crime Stoppers is offering an additional $10,000 for a total of $85,000.
ABC News said it was informed by Stockton police that the victims were not robbed, there were no indications of drug or gang connections, and they appeared to be ambushed. The police department has set up a tip line at 209-937-8167, provided this email address, and included a QR code with its bulletin.
Copyright 2022, WatchDogReport.org