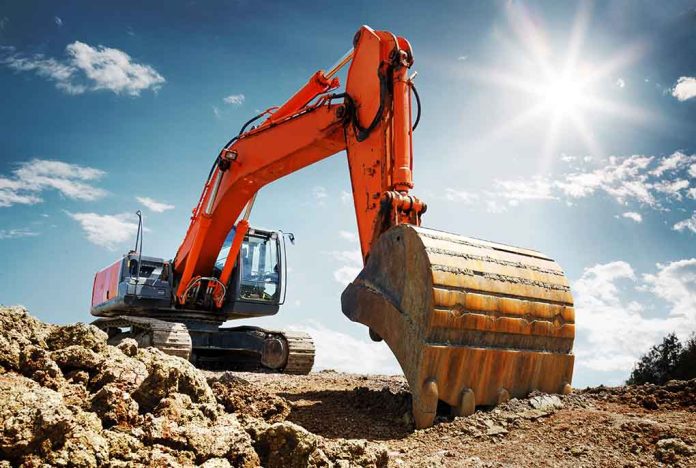 Law Enforcement ATTACKED – Angry Father Does the UNTHINKABLE!
(WatchDogReport.org) – Police in Hardwick, Vermont, got more than they bargained for while attempting to serve an arrest warrant on an alleged burglar. Brandon Tallman, 24, was about to be cuffed when his father jumped behind the controls of an excavating machine and began swinging its arm towards the officers.
Vermont man wildly swings excavator at police: video https://t.co/gxpCth9PUv pic.twitter.com/0DgV44rXcX

— New York Post (@nypost) June 28, 2022
In a dashcam video of the event, the dad, Wayne Tallman, can be seen operating the machine while troopers order him to get out. The excavator's large bucket comes close to the troopers several times. To make matters worse, the operator's wife and mother of the accused burglar, Amy Tallman, jumped into the fray to try to get her son free.
In the end, Brandon Tallman was taken into custody for assault and burglary, as originally intended, but dad went with him. Wayne Tallman finally gave in and found himself charged with reckless endangerment, impeding, resisting arrest, and aggravated assault on a protected individual.
Police also issued a citation to Amy Tallman for impeding an officer. All-in-all, it doesn't seem like the Tallmans thought their actions all the way through. While having the police show up to arrest a child may be a stressful experience, the reaction seems to only have added to the family's woes. Should the mother and father be punished for allegedly trying to protect their son, or should the court show them leniency?
Copyright 2022, WatchDogReport.org