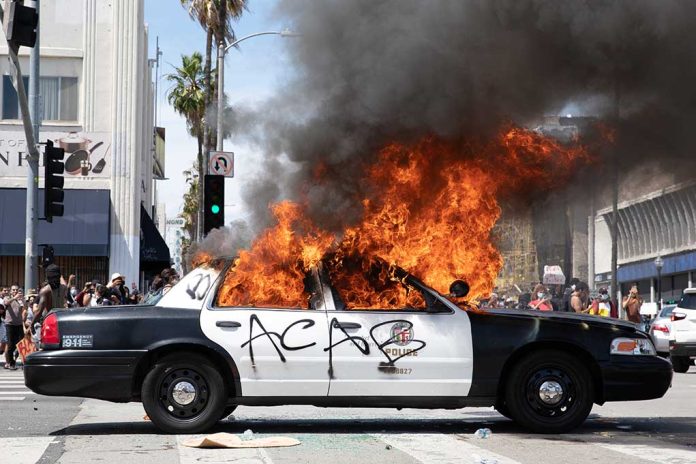 Cops And Firemen AMBUSHED – Attack Confirmed!
(WatchDogReport.org) – Antagonists in France reportedly lured police and firefighters to a rough neighborhood for the sole purpose of ambushing them. About a dozen residents of Val de l'Aurence, a region the French government refers to as "sensitive," attacked the first responders when they showed up on a call about a car fire.
Ambush of French Firemen, Police with Firebombs and Fireworks Lasted Four Hourshttps://t.co/5qBJ3JjC1L

— Breitbart London (@BreitbartLondon) August 3, 2022
A witness told the French newspaper La Figaro that the ambush was well-prepared, the attackers were serious, and they obviously wanted the conflict to happen. Cops and firemen withstood a four-hour barrage of Molotov cocktails and firework mortars reigning down on them.
During the melee, several cars were set ablaze, and at least one assailant attempted to ram police with a vehicle. They used non-lethal rounds to stop the attack, and the perpetrator ran away. Officials abandoned the area around 3:30 a.m. The standoff came to an end with no injuries, no arrests, and no services performed. Locals were busy putting out fires on their own.
The incident comes after another recent attack at a police station in Champigny-sur-Marne following the arrest of a man at a sporting event. About 80 angry fans engaged in similar tactics, attacking the station with the same types of improvised weapons.
Copyright 2022, WatchDogReport.org