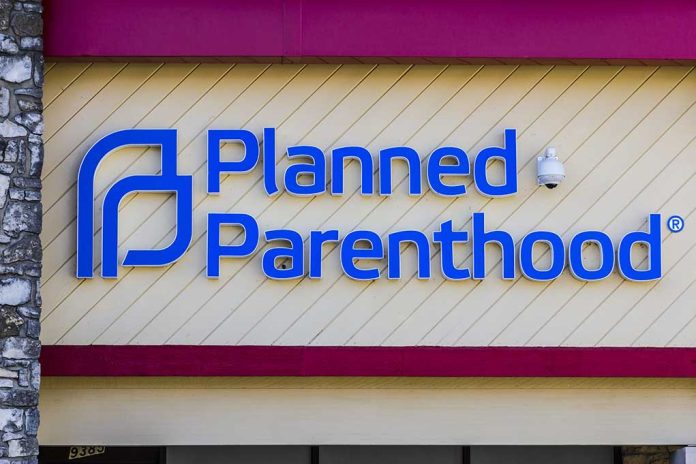 Planned Parenthood Announces MAJOR Lawsuit
(WatchDogReport.org) – When Oklahoma Governor Kevin Stitt (R) signed legislation banning all abortion in his state except in cases of rape, incest, or to save the mother's life, abortionists sprung into action. Planned Parenthood immediately declared it would file suit in federal court, challenging the new law.
BREAKING: @GovStitt just signed one of the strongest pro-life bills in the country.

As of tomorrow, every abortion facility in the great state of Oklahoma will be shut down.

Thousands of children's lives will be saved.

The pro-life movement is just getting started!

— Lila Rose (@LilaGraceRose) May 26, 2022
President and CEO of the Center for Reproductive Rights, Nancy Northup, released a statement vilifying the state for standing up for the unborn, calling the law extreme. She's particularly concerned with what will happen if the leaked Supreme Court (SCOTUS) majority opinion on the overturning of Roe v. Wade becomes an actual court ruling. Northup believes there will be a string of restrictive new laws throughout the South and Midwest.
Governor Stitt also signed another bill into law that criminalizes abortion procedures and holds those willing to perform them accountable. Doctors and clinics operating outside the law face up to 10 years in prison and up to $100,000 in fines.
The laws make Oklahoma the first state to enact a full abortion ban with few exceptions, while the current precedent under Roe is the law of the land. While that may give Planned Parenthood a shot at a temporary stay of the bill, the SCOTUS could very well make the entire argument moot if they return the right to legislate abortion back to the states.
Copyright 2022, WatchDogReport.org