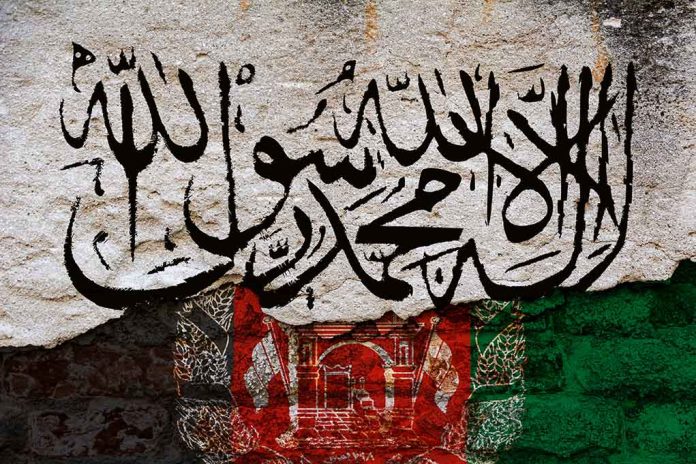 (WatchDogReport.org) – Afghanistan's Taliban regime has released photos of hundreds of US-made military vehicles, in what seems to be an attempt to taunt the Biden Administration. According to the Islamist group, its engineers have managed to repair many vehicles abandoned by the disintegrating Afghan government forces in 2021. Now, President Biden is facing renewed allegations that the US military abandoned equipment during its withdrawal from the country.
Taliban Boast About Seized Equipment
On March 24, the Afghan Ministry of Defense, which since August 2021 has been run by the Taliban, tweeted a series of photographs showing hundreds of military vehicles, mostly US-made. The radical group boasted that "the technical team of the Abu Dojaneh Brigade of the Badr Army" had managed to get up to 300 damaged vehicles back into service.
According to the Taliban, the repaired vehicles include 150 "International Kamaz" trucks, 125 Humvees, two "assault tanks," 15 Humvee ambulances, and 14 other vehicles they referred to as "Taylor" and "Purcliff." The photos show rows of vehicles painted in the standard US military sand-colored desert scheme. Most of the vehicles appear to be armored M1114 HMMWV utility vehicles fitted with machinegun mounts or International Workstar 7400-MV light tactical trucks. These are both US-made vehicles; the HMMWV is widely used by the US military, and over 3,000 were bought by the former Afghan government for the Afghan National Army (ANA). The US Army also bought 2,293 Workstar 7400s between 2016 and 2019 and transferred them to the ANA.
Reality or Propaganda?
The Taliban is making a big deal out of its new vehicle fleet, but will captured ex-US vehicles really make a big difference to their capabilities? In fact, the Taliban already had plenty of vehicles, mainly Japanese-made pickup trucks. These are common in the region, and spare parts are easily available. They're also rugged, simple to maintain, and relatively economical to run. Ex-US vehicles will be a lot harder to keep on the road. The supply of spare parts has now been cut off, so the Taliban will have to cannibalize some vehicles to keep others running. They probably will make the effort to do that, because an armored HMMWV would be a prestige vehicle — especially if it's seen as having been captured from US forces.
In reality, US forces probably left very few running vehicles behind when they left Afghanistan via the Bagram and Kabul airbases. During the 20-year campaign, ISAF forces developed effective drills for "denying" — aka destroying — any equipment that couldn't be evacuated to keep it out of the Taliban's hands. The ANA was a different story, though. As US and allied troops pulled out, the ANA panicked, collapsed, and melted away, leaving its equipment intact. Now that equipment belongs to our enemies, and they'll use it as long as they can.
Copyright 2023, WatchDogReport.org