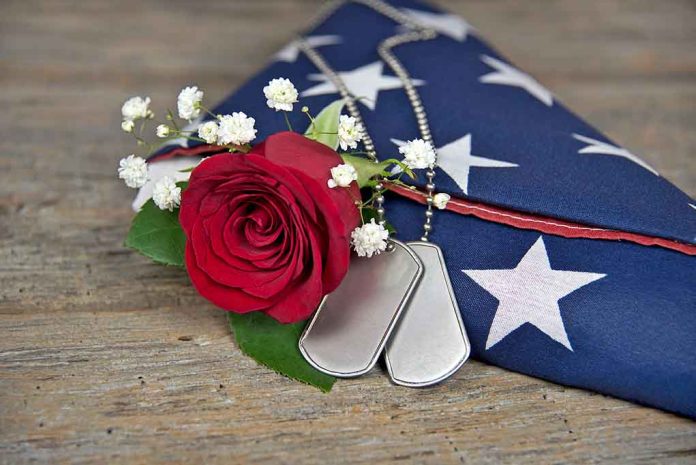 (WatchDogReport.org) – During the early hours of December 7, 1941, Japanese fighter planes flew over Pearl Harbor in Hawaii, unleashing a surprise attack that killed over 2,400 Americans and injured about a thousand more. The deadly event was the catalyst that brought the US into World War II. Officials are still identifying some of the casualties from the Pearl Harbor attack to this day.
On January 3, the Defense POW/MIA Accounting Agency reported they had finally identified one man who had been aboard the USS Oklahoma during the attack through DNA technology advancements. His name was Herman Schmidt of Sheridan, Wyoming, and he served as a Gunner's Mate 3rd class in the US Navy. On February 23, Schmidt was laid to rest with full military honors at Arlington National Cemetery in Washington, DC. Although it has been over 80 years since his death, and there was worry no one would show up to the ceremony, over 500 people flocked to his gravesite to pay their respects.
ANYTHING is possible when people work together. More than 500 strangers attended funeral of WWII hero Herman Schmidt, whose only survivor is in poor health. There was fear that no one would show up. Schmidt left behind a wife & newborn baby. His remains were recently identified. pic.twitter.com/wMFeNgDplx

— Andrea McCarren (@AndreaMcCarren) February 23, 2023
Schmidt's son, Michael, who was just an infant at the time of his father's death, was sadly not able to travel to Arlington for his father's funeral. The Daily Wire reported that Michael is 82 years old and not in the best of health, so he couldn't make the trip. During a recent interview with the Washington Times, he commended the Navy for giving his dad a proper burial, but admitted he had "mixed feelings" over the father he never knew. Mr. Schmidt was the one who gave researchers DNA so they could identify the former sailor.
The US Department of Defense estimates over 80,000 Americans are still missing from past conflicts, and less than half of those are likely recoverable. The Defense POW/MIA Agency vowed to keep working until it brings closure to as many families as possible — no matter how long it takes.
Copyright 2023, WatchDogReport.org