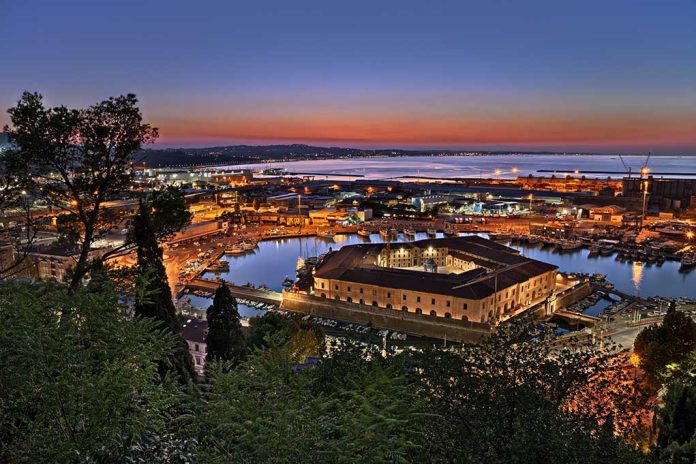 U.S. Pentagon CRISIS Reported – The First Time In Years
(WatchDogReport.org) – The United States Armed Forces face a serious shortfall of new recruits. Under the Biden administration, efforts to pack the military with qualified, competent candidates are proving to be challenging, to say the least. Every branch feels the effects of the lull, with the Army hit the hardest. Unless things change soon, there may be gaps in an already struggling force.
All the Wrong Conditions
The military suffers from several issues, which together have a severe effect on the overall size of the American military. The pandemic, first and foremost, put a huge dent in one of the Army's best recruiting sources: high schools. Without access to young people on their way into adulthood, they lose a valuable asset.
Another major issue facing military recruiters is the number of qualified candidates. Army Chief of Staff Gen. James McConville told Congress that a mere 23% of Americans aged 17-24 can openly join without a waiver. That number is down six points from recent years. Reasons for disqualification include obesity, criminal records, and drug use.
NBC also obtained an internal Pentagon memo showing that only 9% of Americans who are eligible to serve have any inclination to do so; that number is the lowest since 2007. Much of the reasoning may lie with the nearly 60% of young people who believe serving will cause them not just some, but considerable, physical or psychological harm.
A significant factor may also be the number — or lack thereof — of military parents. Of the eligible stock of Americans, only 13% have a parent in the military, a significant decline from the mid-1990s, when the number was closer to 40%.
Solving the Problem Could be a Problem
Ret. Lt. Gen. Thomas Spoehr of the think tank The Heritage Foundation believes 2022 is the year the US military will have to reevaluate the effectiveness of an all-volunteer force. He doesn't believe the draft is on its way to reinstatement, however, signaling that he may see hope for the future.
That hope, unfortunately, may come with the loosening of some restrictions. The requirement for all recruits to have a high school diploma or equivalent, for example, could be set aside as long as the prospective soldier qualifies by October 1st.
While that may be a great way to motivate some young people to get their lives in order and join, it may also come with other concessions to recruiting standards, including overlooking certain medical conditions typically seen as debilitating for combat, such as ADHD and asthma. Another idea the administration continues to toss around is welcoming illegal immigrants into the fold if their parents have been in the country a long time.
Copyright 2022, WatchDogReport.org